Ritedose Corporation - Various
Post-Hire Training
Recruitment #10-816-01
| | |
| --- | --- |
| Company | Ritedose Corporation |
| Date Opened | 8/29/2022 08:00:00 AM |
| Filing Deadline | 6/20/2023 11:59:00 PM |
| Location | Columbia, SC |
Introduction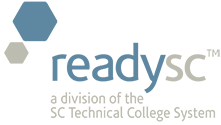 in cooperation with
Midlands Technical College 
is assisting with the recruitment and training for
Potential Employment Opportunities Exist for:
Various Positions
The team at TRC continues to be a leader in the Blow Fill Seal pharmaceutical manufacturing industry. We strive to empower our team with responsibility and offer a supportive and highly progressive work environment. Our employees are at the heart of our company. We are grateful to employ talented and motivated people who are innovative thinkers and team players. We offer a competitive program of benefits and a corporate culture based on our core values. We are committed to improve the medication experience at all points of care.
BEING A PART OF THE TRC TEAM 
Being a part of the team at The Ritedose Corporation is not just a job, it is a career. Our company culture is rooted in quality excellence with a focus on progressing team members through training and professional development. We're looking for passionate, innovative, and committed professionals in a variety of fields, including:
• Manufacturing• Packaging• Chemistry• Microbiology• Engineering• Product Development• Regulatory• Outsourcing 
TEAM MEMBER BENEFITS
Regardless of which career path you take, we offer a comprehensive and competitive benefits program that addresses a full range of individual needs. 
Benefits include: • Health/Dental Insurance• Vision Insurance• Prescription Drug Plan• Life Insurance• Short and Long Term Disability• Health Savings Accounts• Flexible Spending Accounts• 401k Retirement Plan• Financial Advisor• Paid Time Off / Holidays• Gym Membership
RITEDOSE IS AN EQUAL OPPORTUNITY EMPLOYER, INCLUDING DISABLED AND VETERANS
If you have a disability and need a reasonable accommodation in applying for employment, you may contact our HR Department at 803-935-4009. We do not consider applications or resumes unless the position for which you are applying is currently posted.
To view postings and apply, visit
You will be taken to another website.