Gehl Food & Beverage - Sanitation Lead
Post-Hire Training
Recruitment #10-888-06
| | |
| --- | --- |
| Company | Gehl Food & Beverage |
| Date Opened | 3/20/2023 10:15:00 AM |
| Filing Deadline | 6/5/2023 11:59:00 PM |
| Location | Walterboro, SC |
Introduction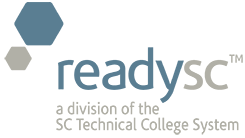 is assisting with the recruitment and training for



For more than 125 years, Gehl Food & Beverage has provided aseptically-manufactured food and beverage products for consumption around the world. Our focus on providing high-quality products has driven us to become the nation's leading aseptic manufacturer. Gehl Food & Beverage is hiring for their new location in Walterboro.

Potential employment opportunities exist for:

Sanitation Lead

Reporting to the Quality Supervisor, the Sanitation Lead is responsible for coordination and execution of continuous improvement of sanitation. The sanitation lead is responsible to train and mentor proper sanitation standards, Chemical safety, Food safety, GMP rules, as well as all rules put forth by our governing bodies FDA, BRC.  A Successful candidate will have a working knowledge of GMP's, HACCP, internal auditing, CIP systems, chemical chemistry, and Quality Compliance.  




Job Responsibilities 
Lead and direct daily sanitation activities
Demonstrate a sound knowledge of sanitation practices, HACCP principals, BRC standards, chemical usages and application in a food environment to drive process improvements.  Do daily walk throughs of the Southeast plant looking for compliance to standards and mentoring teams on these standards.
Responsible for CIP optimization, to include capturing water and chemical savings, improvement of performance of CIP systems, including changing gaskets and checking probes
Lead the validation of the CIP Systems and Processes, to include but not limited to testing, documenting results, shipping to the lab and keeping current with records.
Responsible for signing off on CIP Records
Coordinate and lead GMP audits to maintain GMP compliance within the facility
Facilitate both internal and 3rd party audit preparation
Develop SSOP (Sanitation Standard Operating Procedures) training and maintain SSOP's
Lead activities to complete action items listed on the chemical reps service report
Maintain sanitation records and equipment labeling
Lead Master Sanitation Schedule completion
Lead monthly sterilex treatments on all stork lines
Other duties as assigned.
Minimum Qualifications  
Must to PCQI (Preventative Controls Qualified Individual) certified
Strong detail orientation and organizational abilities
Ability to work with strong chemicals
Ability to work effectively under time restraints and limited supervision
Ability to communicate and take direction in the English language
Able to work up to 10 hours and weekends
Demonstrated ability to work effectively with diverse populations by promoting and maintaining an inclusive work environment and culture that is respectful and accepting of diversity
Previous similar experience and chemical knowledge
High School or Equivalent Diploma.
Minimum of 5 years of food manufacturing related experience
Ability to follow all quality policies and procedures; report and follow through on any deficiencies
Ability to read and interpret documents such as technical data sheets and various industry related documentation
Excellent written and verbal communication skills
Ability to adapt to changing operation and organizational needs
Ability to handle multiple tasks simultaneously while maintaining a strong attention to detail
Strong computer skills in Microsoft Office Tools (Excel, Word, PowerPoint) as well as general data entry and data management
Knowledge of principles and practices of sanitation in a food processing plant.  
You will be taken to another site to submit your application.
Equal Opportunity Employer