Thursday, November 30, 2023
VPET USA, LLC - Production Lead
Post-Hire Training
Recruitment #10-898-02
| | |
| --- | --- |
| Company | VPET LLC, USA |
| Date Opened | 1/30/2023 10:30:00 AM |
| Filing Deadline | 5/15/2023 11:59:00 PM |
| Location | Greer, SC |
Introduction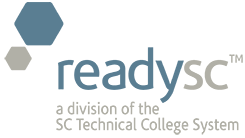 in cooperation with
Spartanburg Community College
is assisting with the recruitment and training for
Potential employment opportunities exist for:
VPET USA, LLC is a leading manufacturer of wide-mouth polyethylene terephthalate (PET) bottles and containers. The new Greer SC facility will serve as a blow molding and injection molding facility to supply key customers in the Southeast.
JOB SUMMARY:
In the Back-up Production lead role, you will be responsible for leading the day-to-day operations of the production employees, maintaining positive employee relations, and supporting the production Manager and the Management team.
Job Duties: But not limited to.
Must be able to forecast, plan and make necessary workforce adjustments to align the production schedule. 
Coordinate all employee related breaks to assure appropriate coverage. 
Quality Management: Assure that the team operates consistently within the policies and procedures of VPET USA Inc. 
Understand and enforce GMP practices. 
Develop team to solve day-to-day operational issues and reach performance goals. 
Safety Management 
Communicate to fellow shift leads: quality issues, shift issues, order changes, and audit shift's Daily Production Report for accuracy. 
Responsible for notifying the appropriate departments of any issues relates to Warehouse, Maintenance, Quality, etc. 
Training of employees per VPET's Quality Manual System, i.e.: procedures and work instructions. 
Audit employees for adherence to VPET's Quality Manual System, i.e.: procedures and work instructions. 
Must be able to make decisions regarding employee performance. 
Perform all other duties as assigned. 
Ability to manage multiple tasks set priorities, identify, address problems and meet deadlines. 
Self-motivated with the ability to work independently in a fast-paced environment with changing priorities. 
Computer skills to include Microsoft programs. Must be able to use computer programs to keep track of administrative tasks such as report writing, analysis of work orders, evaluations, etc. 
Ability be able to read, write and speak English fluently (bi-lingual is a plus). 
Basic to proficient math and computer skills. 
ERP/MRP system experience beneficial. 
Ability to work overtime and weekends as required. 
High School diploma or equivalent required. 
Minimum 2 years' experience in a supervisory role or a combination of experience and education prefered.
Experience in the plastic bottle industry or in a manufacturing environment prefered.
Requirements include, but are not limited to:
Must be able to stand and walk for prolonged periods of time. 
Must be able to lift and carry up to 25 lbs. 
Must be able to push, pull, twist, climb, balance, stoop, kneel, and crawl. 
Must be able to perform repetitive motions such as reaching and grasping. 
Work environment is in a warehouse and temperatures inside vary between hot or cold based on the outside conditions. 
This is a fast-paced environment with constantly changing priorities. 
Shift Hours: Monday-Friday 8 to 10 plus hours
Starting wage: $16-$19 per hour
VPET USA, LLC offers a competitive benefits package including:
Medical (HMO), dental and vision insurance premium. 
401k plan, Employer contributes 3%, up to 4% 
Company offers vacation and sick pay 
Holiday Pay: Eight (8) paid holidays per year 
Basic Life Insurance Paid (25K policy) 
Computer access to apply is available at Spartanburg SC Works office – 110 Commerce St., Spartanburg SC 29302
Office Hours:  8:30 a.m. – 5:00 p.m.
or your nearest SC Works office
An Equal Opportunity Employer