EPC Power - Manufacturing Assembler
Post-Hire Training
Recruitment #10-909-01
| | |
| --- | --- |
| Company | EPC Power |
| Date Opened | 3/9/2023 08:30:00 AM |
| Filing Deadline | 6/30/2023 11:59:00 PM |
| Location | Greenville, SC |
Introduction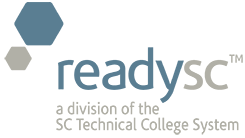 In cooperation with
Greenville Technical College
is assisting with the recruitment and training for
Founded in 2010, EPC Power is headquartered in San Diego County, California and has become the premier utility-scale inverter manufacturer in North America. The company continues to expand rapidly, with a start-up located in Greenville, SC area. If you or someone you know lives in the Greenville area and is looking for a new and exciting opportunity – this may be a good fit for you!
Potential employment opportunities exist for: 
Manufacturing Assembler
The Role:
As a Manufacturing Assembler, you will assist in production by building sub-assemblies, working on the main assembly, and preforming quality checks. The candidate will perform a wide range of skilled repetitive assembly and cleaning operations to produce quality products in a timely manner. Including will work from instructions in order to complete both subassemblies and main assembly.
Responsibilities:
Assembles, modifies, reworks, and/or reassembles production components utilizing drawings, pick tickets, process documentation, and/or verbal instructions
Observes all safety standards. Maintains a secure, safe, clean 5S and healthy work environment. Attends required health and safety training and follows safety and security policies, procedures and practices. Promptly reports accidents, injuries, safety hazards, or emergencies to supervisor or QA Manager
Follows operating instructions, uses protective equipment when required, and uses equipment and materials properly. Actively strives to prevent accidents and injuries
Utilizes basic hand tools including but not limited to power screwdriver, ruler, solder iron, heat gun, vise, solder gun, crimpers, wire strippers, torque wrenches and fabrication tools
Enters data on ERP system, such as progress, quality alerts and labor details
Wiring and labeling experience is a plus
Performs other related duties as assigned by management
Qualifications:
Manufacturing experience is preferred
Excellent manual dexterity and hand/eye coordination
Ability to identify colors, read mechanical drawings, solve math problems, wire schematics and do redlines
Commitment to excellence, quality and high standards
Versatility, flexibility, and a willingness to work within constantly changing priorities
Ability to understand, communicate and follow written and verbal instructions
Basic computer knowledge
Must be able to work independently and well with others
Must have the ability to prioritize, multi-task and meet deadlines
Must be organized, detail oriented, and able to think designs through completely
PHYSICAL DEMANDS AND WORK ENVIRONMENT:
(but not limited to)
Frequently required to stand, walk, and utilize hand and finger dexterity
Frequently required to climb, balance, bend, stoop, kneel
Frequently required to lift/push/carry items more than 50 pounds
Specialized equipment, machines, or vehicles used
Benefits:
401(k) matching
Health Insurance
Dental and vision insurance
Disability insurance
Employee assistance program
Flexible spending account
Life insurance
Paid time off
Tuition reimbursement
Pay:
$18.00 - $26.00 per hour
Schedule:
8 hour shift
EPC Power is an equal opportunity employer. We celebrate diversity and are committed to creating an inclusive environment for all employees.
(You will be taken to another site to apply.)
Equal Opportunity Employer