Tuesday, February 19, 2019
Dollar Tree - General Warehouse Associates
Post-Hire Training
Recruitment #88-84-01
| | |
| --- | --- |
| Company | Dollar Tree |
| Date Opened | 4/26/2018 10:00:00 PM |
| Filing Deadline | 6/18/2018 5:00:00 PM |
| Location | Cherokee |
Introduction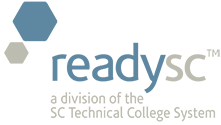 readySC™
In Cooperation With
Spartanburg Community College
is assisting with the recruitment and training for
Dollar Tree is a Fortune 500 Company that operates more than 13,000 retail store locations in 48 states and five Canadian provinces with annual sales exceeding $19 billion.  We are seeking experienced individuals for general warehousing roles in our brand at our state-of-the-art, and fully automated 1.5M sq. ft. Distribution Center in Cowpens, SC.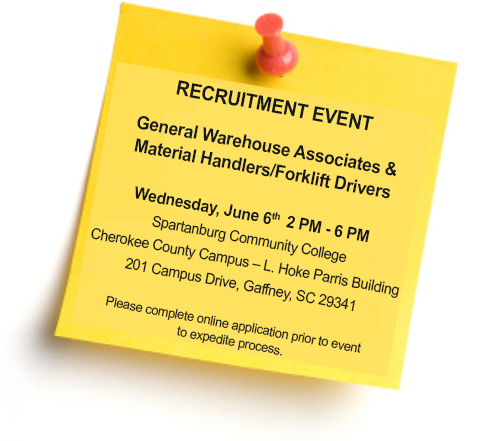 Representatives from Dollar Tree Distribution will conduct interviews on Wednesday, June 6th from 2:00 p.m. - 6:00 p.m. at the Spartanburg Community College Cherokee County Campus in Gaffney.
 Please complete online application prior to event to expedite process.
Date/Time: Wednesday, June 6, 2018 2:00 p.m. - 6:00 p.m.
Location: Spartanburg Community College Cherokee County Campus – L. Hoke Parris Building
201 Campus Drive Gaffney, SC 29341  
Click the Job Titles below for more information and to apply.
You will be directed to the Dollar Tree Job Site.
General Warehousing-Inbound/Outbound, Order Selectors (case pick) and Forklift Drivers
In addition to competitive wages, Dollar Tree offers a full benefits package including: Medical, Dental, Vision. Life Insurance, Short-Term Disability, Long-Term Disability, 401K, Profit Sharing and Discount Employee Stock Purchase 
To find all jobs search for "Cowpens"
An Equal Opportunity Employer
Click on a link below to apply for this position: