Ritrama - Converting and Slitting Operators
Post-Hire Training
Recruitment #89-06-19
| | |
| --- | --- |
| Company | Ritrama |
| Date Opened | 10/2/2018 5:00:00 PM |
| Filing Deadline | 2/28/2019 11:59:00 PM |
| Location | Spartanburg |
Introduction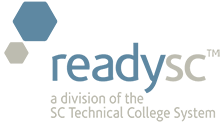 readySC™
In Cooperation With
Spartanburg Community College
is assisting with the recruitment and training for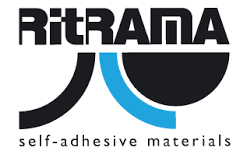 Ritrama is a family owned international group of companies dedicated to the worldwide manufacture and sales of pressure sensitive adhesive roll materials. Ritrama, Inc. manufactures a full line of roll stocks for the Prime, Beverage, Health & Beauty, OEM, Graphics, and Industrial markets. Our range of product capabilities includes traditional and specialty films with print enhancing topcoats, engineered solvent and water-based adhesives, and a full range of paper or film liners to meet the customer's specific processing needs. 
Ritrama -- USA--Spartanburg is seeking qualified candidates for our new start-up location and potential employment opportunities exist for:
Converting and Slitting Operators 
2nd and 3rd Shift
Job Duties
Operates machines in the Converting and Finishing Department to slit continuous lengths of material into specified widths and lengths depending on customer requirements. 
Major Responsibilities
Reads and understands work orders to determine customer product requirements.

Sets up, adjusts, and runs equipment to meet customer requirements. Retrieves material specified on work order by using rolling carts or fork lift.

Mounts master roll of material on machine supports and threads material over tension bar, between feed rollers, and under rotary blades. 

Adjusts machine parameters to specified width of material as required.

Notifies supervisor of shortages, quality issues or additional slit rolls to be converted.

Inspects product during slitting process and accepts it if it is within quality specifications.

Follows procedures for rejecting material if product is not of proper quality.

Processes all paperwork and computer data to complete customer orders.

Coordinates with material handling to ensure material is packaged according to requirements.

Coordinates with material handling on material movements required to meet shipping and/or inventory requirements.

Maintains equipment and Cleans work areas.

Conducts safety inspections of work area prior to and during shift.

Supports other departmental activities such as cutting cores, operating power cutter, and helping in Line Packaging area.
 Competencies, Knowledge, Skills, Abilities

Must be able to follow written and oral instructions

Must be able to use various measuring tools such as a scales, rulers, graduated cylinder, and other laboratory devices.

Proficient math skills including the Ability to add, subtract, multiply, and divide in all units of measure, using whole numbers, common fractions, and decimals. Ability to compute rate, ratio, and percent and to draw and interpret bar graphs.

Physical demands include: regularly required to stand, walk, talk or hear and able to climb ladder to great heights. The employee is frequently required to; use hands to finger, handle, or feel and reach with hands and arms. The employee is occasionally required to sit and stoop, kneel, crouch, or crawl. The employee must regularly lift and /or move up to 50 pounds and occasionally lift and/or move up to 100 pounds with assistance. Specific vision abilities required by this job include close vision, distance vision, color vision, depth perception and ability to adjust focus.
Education and/or Experience
High school diploma or general education degree (GED)

1-year manufacturing experience –preferred experience in operation of various machine consisting of slitting, sheeting, cutting, or converting 
Ritrama offers a Tobacco Free and Drug Free Workplace, Health Insurance benefits including major medical, dental, and life insurance. Other benefits include 401k, paid vacation and holidays.   
An Equal Opportunity Employer