Reliable Automatic Sprinkler Co., Inc.-Toolmakers and Machinists
Post-Hire Training
Recruitment #90-11-08
| | |
| --- | --- |
| Company | Reliable Automatic Sprinkler Co., Inc. |
| Date Opened | 5/25/2018 1:00:00 PM |
| Filing Deadline | 10/1/2018 11:59:00 PM |
| Location | Pickens |
Introduction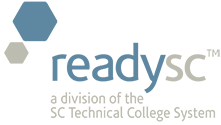 In Cooperation with

Tri-County Technical College
is assisting with the recruitment and training for
Reliable Automatic Sprinkler Co., Inc..
The Reliable Automatic Sprinkler Co., Inc. is a leading manufacturer and worldwide distributor of automatic Fire Protection Sprinklers and Control Valves used in Fire Protection Systems. This is a stable organization that provides you with a significant long term career opportunity.
Potential employment opportunities exist for:


Toolmakers and Machinists
The Toolmaker develops, constructs, and alters a wide variety of jigs, fixtures, and gauges using manual and CNC mills, lathes, and grinders.  
Qualified candidates must meet the following criteria to be considered for employment:
Must have 5+ years of experience with either a Journeymen's Card or Associates Degree in Machine Tool Technology, hold a tolerance up to .0002 inches, and able to work with, set-up, and maintain manual and CNC milling, lathes, grinders, and band saws.   

Must be able to work 2nd or 3rd Shift 
 Equal Opportunity Employer.