Reliable Automatic Sprinkler Co., Inc. - Quality Inspectors
Post-Hire Training
Recruitment #90-11-10
| | |
| --- | --- |
| Company | Reliable Automatic Sprinkler Co., Inc. |
| Date Opened | 5/25/2018 1:00:00 PM |
| Filing Deadline | 10/1/2018 11:59:00 PM |
| Location | Pickens |
Introduction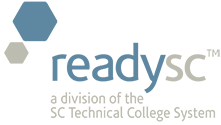 In Cooperation with

Tri-County Technical College
is assisting with the recruitment and training for
Reliable Automatic Sprinkler Co., Inc..
The Reliable Automatic Sprinkler Co., Inc. is a leading manufacturer and worldwide distributor of automatic Fire Protection Sprinklers and Control Valves used in Fire Protection Systems. This is a stable organization that provides you with a significant long term career opportunity.
Potential employment opportunities exist for:


Quality Inspectors
Quality Inspectors verify that the quality of the products meet engineering, approval agencies, and customer requirements through auditing and inspection.  Performs visual, dimensional, and mechanical inspections of assemblies and components.  
Qualified candidates must meet the following criteria to be considered for employment:
Must be able to use measuring equipment, including calipers, micrometers, heights gages, gauge pins, optical comparator, VMM, CMM, hardness testers, etc.  

Must have at least 1 year of experience in Quality  
 Equal Opportunity Employer.