Thorne - Shipping Technician
Post-Hire Training
Recruitment #92-94-15
| | |
| --- | --- |
| Company | Thorne |
| Date Opened | 4/26/2018 5:00:00 PM |
| Filing Deadline | 10/5/2018 3:00:00 PM |
| Location | Berkeley |
Introduction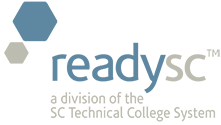 readySC™
In Cooperation With
Trident Technical College
is assisting with the recruitment and training for

Thorne is a personalized health solutions company dedicated to improving individual outcomes through science and technology. For over 30 years, Thorne has led the nutritional supplement industry in providing researched-based, high-quality natural products, including foundational vitamins and minerals, therapeutic-focused nutritional supplements, and NSF Certified for Sport products. By leveraging cutting-edge research and personalized data through affiliate WellnessFX, Thorne offers customized preventive health solutions for practitioners, their patients, and athletes. 
Thorne is has a new manufacturing facility in Summerville, SC
Potential employment opportunities exist for:
Shipping Technician
Job Description:
The Shipping Technician follows established shipping department procedures and performs specific duties based on the Standard Operating Procedures (SOPs) and Good Manufacturing Practices (GMPs) for the Shipping Department. 
Responsibilities: 
Employee becomes knowledgeable of the applicable provisions of the Shipping Department's Standard Operation

Procedures (SOPs) and Good Manufacturing Practices (GMPs) and follows them. Employee remains knowledgeable on an ongoing and timely basis as changes in the SOPs and GMPs occur.

Employee becomes cross-trained and willingly works in different areas as assigned.

Employee picks a wide variety of orders accurately and quickly, following all company procedures.

Employee maintains order integrity while efficiently emptying carts and packing orders in a neat manner.

Employee accurately and efficiently processes orders and demonstrates attention to detail (for example, verifying address and ship method before processing).

Employee is consistent in their work, follows through with their work and sees projects or daily responsibilities through to a satisfactory end without supervision.

Employee observes the daily flow of the department and determines which job duty has priority.

Employee performs other duties as assigned.

Develop and deliver on assigned objectives within requested timeframes.

Possess strong verbal and communication skills.

Raise issues and concerns promptly.

Document and present work in a clear and concise manner.

Promote an accountable, innovative, and results-oriented culture promoting openness, teamwork, mutual trust, and respect.

Seek formal and informal performance assessments of self, including performance versus expectations and goals, behaviors, and leadership potential.

Actively participate in required training and development programs and electives as suits one's needs, and support colleagues, trainers, and management as appropriate with these efforts.

 

Shipping Technician Levels:

 

·       Employees must be able to complete all job duties assigned to level 1 to become a certified level 1 shipping technician. Once the employee is certified as a level 1 technician the employee must be able to complete all job duties assigned to Level 2 to become a certified Level 2 shipping technician.

·       Level 1:

o   Empty two 25 order batch carts per hour

o   Empty one 12 order batch carts per hour

o   Empty 1 to 2 large cart orders per hour

o   Know all master packs for all box sizes

o   Master pack Distribution orders

o   Pack all international orders

o   Packing Slip all types of orders

·       Level 2:

o   Process all domestic orders via FedEx/UPS/Postal

o   Process all international orders

o   Pick three 25 order batches per hour

o   Pick two 12 order batches per hour

o   Pick 2 large cart orders per hour

o   Pick all Distribution orders

o   Pick all international orders

 

 

 

Language Ability:

Employee is able to read and understand written directions in English, including Standard Operating Procedures (SOPs), Good Manufacturing Practices (GMPs), and the Thorne Research Employee Handbook. The Shipping Lead follows instructions, both verbal and written, and communicates effectively with supervisors and fellow employees.

Experience and/or Education:

By training, education and/or experience, employee must be able to perform the essential duties of the job.

High school diploma or general education degree (GED) is preferred

Computer and Technical Skill:

Employee is able to use a hand calculator to perform basic math calculations to complete records accurately, as well as learn the basic computer functions of Thorne's inventory system.

Math Ability:

Employee has the ability to add, subtract, multiply, and divide in the units of measurement used in the Production Department, using whole numbers and decimals (for example, grams).

 

Reasoning Ability:

Employee is able to sufficiently concentrate to distinguish between 300+ product codes and individual product lot numbers in order to minimize inventory errors.

Physical Demands:  Being able to meet the Physical Demands of the job is an essential duty of the job. 

Must be able to work an entire shift, when necessary.

Must be able to work in a stationary position as well as move about unassisted.

Must be able to safely and carefully operate and use assigned equipment and machinery.

Must be able to stoop, kneel, crouch, or crawl as circumstances arise during the course of a shift.

Must be able to operate, activate, use, prepare, and clean equipment, occasionally grasping with force and using twisting wrist movements.

Must be able to hear and converse with mangers/supervisors and other employees.

Must be able to see and read small print.

Must be able to work in a moderate noise level environment.

Must be able to work a 10-hour or 8-hour shift and overtime as assigned.

Must be able to move or lift items weighing up to 50 pounds from floor to table and from table to floor, often repetitively, during a 10-hour or 8-hour shift.

Must have sufficient range of motion with arms and hands to reach overhead and to the side, often repetitively, during a 10-hour or 8-hour shift.

Must be able to ascend/descend a ladder while carrying up to 20 pounds of materials.

Employees are expected to meet the Physical Demands of their job, which is an essential duty of this job. If requested and deemed appropriate, Thorne Research will provide a reasonable accommodation to a disabled employee to meet the Physical Demands of the job.

 

THORNE RESEARCH IS AN EQUAL OPPORTUNITY EMPLOYER