Friday, September 20, 2019
Teijin Carbon Fibers, Inc. - Control Room Operator
Post-Hire Training
Recruitment #93-40-01
| | |
| --- | --- |
| Company | Teijin Carbon Fibers, Inc. |
| Date Opened | 5/28/2019 12:00:00 AM |
| Filing Deadline | 6/30/2019 11:59:00 PM |
| Location | Greenwood |
Introduction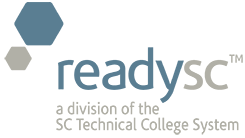 in cooperation with
 
Piedmont Technical College
is assisting with the recruitment and training for:

Teijin Carbon Fibers, Inc.
Teijin is a technology-driven global group offering advanced solutions in the areas of sustainable transportation; information and electronics; safety and protection; environment and energy; and healthcare. The company's main fields of operation include high-performance fibers, such as aramid, carbon fibers and composites, resin processing, polyester fibers and more. Teijin is constructing a new carbon fiber manufacturing facility in Greenwood County to supply the automotive, aerospace, and industrial markets.
Potential employment opportunities exist for:
Control Room Operator
This position will be responsible for controlling the process parameters of the carbon fibers process as defined by the Quality department. The Control Room Operator requires hands-on responsibility to start, stop and monitor processes in the control room. This position serves as the point of contact in Emergency situations. Responsible for the operation of the facility within permit limits, and all other regulatory operational standards.
Responsibilities include:
·        Accountable for maintaining process condition of the carbon fibers process
·        Participates in the collection, reporting, and analysis of KPIs
·        Lead/Participate in Root Cause Analysis
·        Lead safe work practices within the area
·        Ensure process control
·        Reports to area supervision and quality department of any excursions outside of normal operating procedures
·        Perform preliminary troubleshooting on equipment and process malfunctions and be prepared and able to make within approved limits
·        Plant shift operations including the stopping and starting of equipment from the control room
·        Assist in the development of standard operating procedures
·        Implement safe working practices, identify hazards and take corrective action as approved by the plant management
·        Ensure plant compliance of regulatory requirements while assigned to shift
·        Participate in daily shift hand-off meetings
·        Perform routine maintenance tasks as required
·        Identify risk and participate in risk reduction activities
·        Maintain 6S
·        Ability to learn and work on production line as needed
·        Any additional duties as assigned
Qualifications and skills include:
·        2 years control room experience in Manufacturing
·        High School diploma or GED
·        Basic understanding of SPC
·        Display strong aptitude for teamwork and communication
·        Meet physical requirements of the job including: standing, walking, bending over, lifting up to 50lbs.
·        Excellent oral and written communication skills, strong interpersonal skills
·        Skilled working with computers
·        Ability to maintain confidentiality and meet deadlines
·        Ability to pass a pre-employment drug screening and criminal background check
·        Must be open and available to work any shift
·        General math and chemistry knowledge
·        Ability to make decisions in a timely manner and provide trouble shooting skills
·        Ability to travel internationally for some training
An Equal Opportunity Employer