Teijin Carbon Fibers, Inc. - Operator I
Post-Hire Training
Recruitment #93-40-04
| | |
| --- | --- |
| Company | Teijin Carbon Fibers, Inc. |
| Date Opened | 9/3/2019 09:30:00 AM |
| Filing Deadline | 9/20/2019 11:59:00 PM |
| Location | Greenwood |
Introduction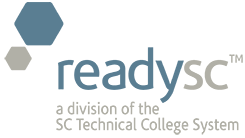 in cooperation with
 
Piedmont Technical College
is assisting with the recruitment and training for:

Teijin Carbon Fibers, Inc.
Teijin is a technology-driven global group offering advanced solutions in the areas of sustainable transportation; information and electronics; safety and protection; environment and energy; and healthcare. The company's main fields of operation include high-performance fibers, such as aramid, carbon fibers and composites, resin processing, polyester fibers and more. Teijin is constructing a new carbon fiber manufacturing facility in Greenwood County to supply the automotive, aerospace, and industrial markets.
Potential employment opportunities exist for:
Operator I
This position will be responsible for his or her own workplace and primarily focus in the Inspection & Packing Area. Employees will be responsible for assuring process stays within defined process conditions, documentation and following all work and ESH regulations.
Responsibilities include:
·        Lead safe work practices within the area
·        Ensure the sorting and packing process is carried out correctly and smoothly
·        Maintain the flow of information to the Shift Leader and colleagues within the production line in the event of disruptions/deviations
·        Willingness/Ability to learn and support in multiple positions throughout the line
·        Identify risk and participate in risk reduction activities
·        Perform routine maintenance tasks as required
·        Carefully handle any work equipment, including tools, PPE, etc.
·        Any additional duties as assigned
Qualifications and skills include:
·        High School Diploma or GED
·        Preferred 2 years manufacturing experience or Manufacturing Production Technician Certification (SCMC, MSSC, or equivalent certification)
·        Preferred experience in an ISO certified operation
·        Display strong aptitude for teamwork and communication
·        Meet physical requirements of the job including: standing, walking, bending over, lifting up to 50 lbs.
·        Skilled working with computers
·        Excellent oral and written communication skills, strong interpersonal skills
·        Ability to maintain confidentiality and meet deadlines
·        Ability to pass a pre-employment drug screening and criminal background check
·        Must be open and available to work any shift
·        Ability to travel internationally for some training
·        Demonstrated safety knowledge and performance
·        Mechanical aptitude
An Equal Opportunity Employer