Saturday, September 19, 2020
Teijin Carbon Fibers, Inc. - Maintenance Technician
Post-Hire Training
Recruitment #93-40-06
| | |
| --- | --- |
| Company | Teijin Carbon Fibers, Inc. |
| Date Opened | 12/5/2019 3:00:00 PM |
| Filing Deadline | 12/16/2019 11:59:00 PM |
| Location | Greenwood |
Introduction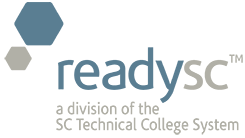 in cooperation with
 
Piedmont Technical College
is assisting with the recruitment and training for:

Teijin Carbon Fibers, Inc.
Teijin is a technology-driven global group offering advanced solutions in the areas of sustainable transportation; information and electronics; safety and protection; environment and energy; and healthcare. The company's main fields of operation include high-performance fibers, such as aramid, carbon fibers and composites, resin processing, polyester fibers and more. Teijin is constructing a new carbon fiber manufacturing facility in Greenwood County to supply the automotive, aerospace, and industrial markets.
Potential employment opportunities exist for:
Maintenance Technician
This position will be responsible for performing preventive maintenance and repair tasks on manufacturing equipment and will be responsible for working safely and adhering to all ESH policies and procedures. This position will also assist other maintenance technicians with daily activities and document all maintenance performed and make updates to maintenance records.
Responsibilities include:
·        Serve as first point of contact for the production team, in case of disturbances or irregularities in the production process and must take immediate action
·        Know and follow effective safety standards, practices and techniques pertaining to general equipment maintenance and construction work
·        Document all maintenance performed and update maintenance records in maintenance software system consistently and accurately. Indications of disturbances, entry in the shift log, i.e. follow up, measures taken, possibly further action required
·        Records events from daily business, process them, and share them during the daily Maintenance meeting and carry out coordinated action or follow up
·        Prepare work from the current planning list technically and organizationally
·        During a Standstill, processing of the standstill list, responsible to complete work in the given time frame, including creation of any specifications, or special items for the standstill list
·        Make suggestions for optimizing work processes in terms of occupational safety, environmental protection, product quality and costs
·        Assist other maintenance technicians with daily activities
·        Maintain a clean work area and ensuring strict adherence to the 5S Standards
·        Perform lockout/tag out functions and follows safety protocols in accordance with industry standards and company procedures
·        Complete work with the focus of zero incidents and with the right-the-first-time approach
·        Other duties as assigned
Qualifications and skills include:
·        Training or education in the field of maintenance and practical experience (2+ years) in the field of industrial maintenance
·        Good knowledge of manufacturing plant engineering/maintenance and basic knowledge of the production of carbon fibers is preferred
·        Meet physical requirements of the job including: standing, walking, bending over, lifting 50+lbs.
·        Comfortable in utilization of technology
·        Excellent oral and written communication skills, strong interpersonal skills, teamwork
·        Ability to maintain confidentiality and meet deadlines
·        Ability to pass a pre-employment drug screening and criminal background check
·        Must be open and available to work any shift
An Equal Opportunity Employer