Saturday, September 19, 2020
Teijin Carbon Fibers, Inc. - Mechatronics Technician
Post-Hire Training
Recruitment #93-40-08
| | |
| --- | --- |
| Company | Teijin Carbon Fibers, Inc. |
| Date Opened | 12/5/2019 3:00:00 PM |
| Filing Deadline | 12/16/2019 11:59:00 PM |
| Location | Greenwood |
Introduction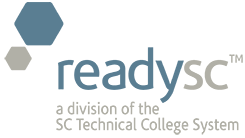 in cooperation with
 
Piedmont Technical College
is assisting with the recruitment and training for:

Teijin Carbon Fibers, Inc.
Teijin is a technology-driven global group offering advanced solutions in the areas of sustainable transportation; information and electronics; safety and protection; environment and energy; and healthcare. The company's main fields of operation include high-performance fibers, such as aramid, carbon fibers and composites, resin processing, polyester fibers and more. Teijin is constructing a new carbon fiber manufacturing facility in Greenwood County to supply the automotive, aerospace, and industrial markets.
Potential employment opportunities exist for:
Mechatronics Technician
This position will be responsible for providing electronic and mechanical support to the manufacturing facility's automation, electronics, robotic, PLC, controls, instrumentation and mechanical equipment and components. This position will report to the Maintenance Manager.
Responsibilities include:
·        Adheres to all Environmental, Safety and Health policies and procedures. Actively engages in plant ESH teams and improvement initiatives
·        Participates in operational excellence, continuous improvement and housekeeping processes
·        Communicates well with employees to understand and solve problems
·        Provide trouble-shooting, repairs, and reliability support for the facility's electronic controls, PLCs, instrumentation, and mechanical equipment
·        Analyze downtime and maintenance records in order to make recommendations on improvements to improve the safety, quality and production efficiencies
·        Calibrate equipment to assure compliance to compliance programs
·        Support development of maintenance policies and procedures
·        Contract administrator for equipment supplies and maintenance outside service subcontractors
·        Ability to learn, work, and support in the production line as needed
·        Carefully handle any work equipment, including tools, PPE, etc.
·        Supports the Maintenance Specialists and the Maintenance Technicians as needed
·        Other duties as required
Qualifications and skills include:
·        Associates degree in Mechatronics, experience as I/E technician and working toward Mechatronics degree
·        Advanced knowledge of PLCs, electronics, mechanical, robots, automation, pneumatics, motors and drives
·        Display strong aptitude for teamwork and communication
·        Meet physical requirements of the job including: standing, walking, bending over, lifting 50lbs.
·        Excellent oral and written communication skills, strong interpersonal skills
·        Ability to maintain confidentiality and meet deadlines
·        Ability to pass a pre-employment drug screening and criminal background check
·        Ability to travel internationally for some initial training
·        Demonstrates safety knowledge and performance
An Equal Opportunity Employer