Friday, September 24, 2021
Teijin Carbon Fibers, Inc. - Operator I
Post-Hire Training
Recruitment #93-40-13
| | |
| --- | --- |
| Company | Teijin Carbon Fibers, Inc. |
| Date Opened | 5/6/2021 2:30:00 PM |
| Filing Deadline | 10/31/2021 11:59:00 PM |
| Location | Greenwood, SC |
Introduction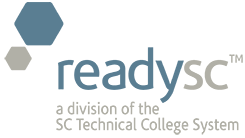 in cooperation with
 
Piedmont Technical College
is assisting with the recruitment and training for:

Teijin Carbon Fibers, Inc.
Teijin is a technology-driven global group offering advanced solutions in the areas of sustainable transportation; information and electronics; safety and protection; environment and energy; and healthcare. The company's main fields of operation include high-performance fibers, such as aramid, carbon fibers and composites, resin processing, polyester fibers and more. Teijin is constructing a new carbon fiber manufacturing facility in Greenwood County to supply the automotive, aerospace, and industrial markets.
Potential employment opportunities exist for:
Operator I
This position will be responsible for his or her own workplace and managing an orderly course of the yarn sheet. This position should carry the greatest care and conscientiousness for assigned workplace. Employees will be responsible for monitoring threads, detecting and correcting breakages, documentation and following all work and ESH regulations.
Responsibilities:
·        Monitor current group of threads
·        Execution of control work
·        Detect and repair any thread breakage or damaged threads
·        Document any thread breakage or damaged threads
·        Report any disruptions or deviations to the Shift Leader immediately
·        Carefully handle any work equipment, including tools, PPE, etc.
·        Ensure that damage to the environment and plant is prevented
·        Control and clean the thread guide elements and infeed/outfeed slots while yarn bundle is running
·        Insertion and accompaniment of distribution lines
·        Catch up threads
·        Environmental cleaning while yarn sheet is running
·        Cleaning work during standstill
·        Preparatory work for retraction
·        Assist in driving in and out of a production line
·        Doff and label sample bobbins
·        Change bobbins and deposition on the bobbin wagon in the direct winding area
·        Correctly label all bobbins
·        Assist in training of new employees
·        Maintain the flow of information to the Shift Leader and colleagues within the production line in the event of disruptions/deviations
·        Maintain 6S of facility
·        Any additional duties as assigned
Qualifications & Skills:
·        High School Diploma or GED
·        Preferred 2 years manufacturing experience or Manufacturing Production Technician Certification (SCMC, MSSC, or equivalent certification)
·        Display strong aptitude for teamwork and communication
·        Meet physical requirements of the job including but not limited to: climbing stairs, standing, walking, bending over, lifting 50lbs.
·        Skilled working with computers
·        Excellent oral and written communication skills, strong interpersonal skills
·        Ability to maintain confidentiality and meet deadlines
·        Ability to pass a pre-employment drug screening and criminal background check
·        Must be open and available to work any shift
·        Ability to travel internationally for some initial training
·        Mechanical aptitude
An Equal Opportunity Employer
Click on a link below to apply for this position: