Jushi - Manufacturing Production Worker
Post-Hire Training
Recruitment #93-44-04
| | |
| --- | --- |
| Company | Jushi |
| Date Opened | 10/23/2018 3:00:00 PM |
| Filing Deadline | 1/1/2019 12:00:00 AM |
| Location | Richland |
Introduction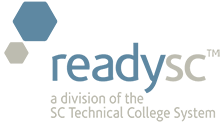 readySC™
in cooperation with
Midlands Technical College
is assisting with the recruitment and training for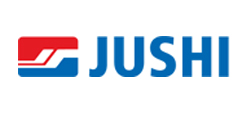 China Jushi is a leading supplier of fiberglass reinforcements and fabrics to the reinforced plastics industry worldwide. With more than 20 years of experience in the US market, Jushi already has a strong brand influence in American markets.
Manufacturing Production Worker
Job Purpose
Team members perform tasks involved in the production of the company's products. The team member is responsible for Safety, Quality, Cost and Efficiency of their operational area. The team member works on a 24/7 rotating shift that operates on Days, Nights, Weekends, and Holidays.
Duties and Responsibilities
Loads and unloads packages onto or from conveyors or trolleys

Feeds raw materials into production machinery

Assembles goods on productions lines

Monitors the production process and performs visual inspections and quality testing

Stores goods and raw materials

Maintains proper housekeeping standards and performs operator maintenance
Ability to work in a fast-paced manufacturing environment, follow standardize work, and adhere to safe work practices

Ability to make timely decisions that affect Safety, Quality and Efficiency

Ability to read and interpret manufacturing specifications or work instructions

Ability to perform the essential functions of the job such as frequently lifting and moving 50 lb. packages while standing for extended periods, bending, squatting or kneeling

Ability to work overtime on Nights, Weekends, and Holidays

Ability to learn technical processes to operate equipment and machinery

Ability to work in a team environment with great interpersonal skills, including a positive attitude, Reliable, Energetic, and a Team player

Other duties as assigned
Qualifications
Must have High School Diploma or G.E.D.

Must be at least 18 years old

Must be able to legally work in the US without sponsorship

Must pass a drug screen and background check
An Equal Opportunity Employer 
Please click the link below to be taken to Jushi's Indeed.com application.
Manufacturing Production Worker