AWL Automation, LLC - Mechatronics Technician
Post-Hire Training
Recruitment #93-80-03
| | |
| --- | --- |
| Company | AWL Automation, LLC |
| Date Opened | 10/23/2018 5:00:00 PM |
| Filing Deadline | 12/3/2018 12:00:00 AM |
| Location | Spartanburg |
Introduction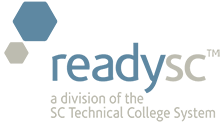 is assisting with the recruitment and training for
AWL Automation, LLC is seeking qualified candidates for our location in Spartanburg, SC.  AWL is a leading machine manufacturing company that sells, engineers, builds and installs automatic, robotize high end high volume welding and automation lines for the global automobile industry and the general sheet metal industry.
Potential employment opportunities exist for:
Mechatronics Technician
Job Duties:
Assembly, testing and verification of machine assemblies and sub-assemblies.
Major Responsibilities
·        Assemble machine components and check for proper fitment.
·        Wire and connect machine components and subsystems.
·        Test and ensure the operation of machines and machine components.
·        Wire and connect components and subsystems.
·        Troubleshoot and solve any issues that arise during assembly and installation of machines.
·        Make, log, and track changes in cooperation with Project Coordinator(s) and EPLAN engineers.
·        Observe all safety instructions.
·        Work closely with team members from many backgrounds and disciplines.
·        Ensure timely completion of machine assembly and all requisite testing.
·        Deliver quality machines to our customers.
Competencies, Knowledge, Skills, Abilities:
·        Safety considerations for industrial work environments.
·        Reading and interpreting of Mechanical drawings.
·        Reading and interpreting EPLAN drawings and schematics for assembly and wiring sequencing
·        Good understanding of ISO standard drawing symbols.
·        Testing and verification of industrial equipment.
·        Understanding of electrical engineering and mechatronics procedures.
·        Installation of electrical systems and subsystems in an industrial context.
·        Familiarity with various types of processing and assembly sequences.
·        Installation of mechanical, hydraulic, pneumatic, and cooling systems.
·        Anticipating issues, troubleshooting, and making adjustments.
·        Familiarity with the AWL end product line.
Education and/or Experience
·        Must be available to travel locally and overseas.
·        Conversational Spanish is an advantage.
To apply, send resume to hrm@awl.us
 Computer access available at SC Works – Spartanburg 220 E Kennedy St., Spartanburg SC 29302 
Office Hours:  8:30 a.m. – 5:00 p.m.
Or your local SC Works office
An Equal Opportunity Employer