AWL Automation, LLC - Mechanical Technician
Post-Hire Training
Recruitment #93-80-04
| | |
| --- | --- |
| Company | AWL Automation, LLC |
| Date Opened | 4/23/2021 5:00:00 PM |
| Filing Deadline | 6/4/2021 11:59:00 PM |
| Location | Spartanburg |
Introduction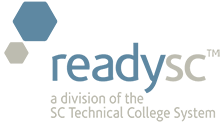 is assisting with the recruitment and training for
AWL Automation LLC is seeking qualified candidates for their facility in Spartanburg, SC.  AWL Automation LLC is a custom automation system integrator concentrating on the automotive and logistics business sectors.  We design and build robotic welding and material handling systems for our customers around the world.  AWL Automation, located in Spartanburg, SC is a North American entity of AWL and our US headquarters.
Potential employment opportunities exist for:
Mechanical Technician
Job Duties:
Assemble machine components and check for proper fitment.
Test and ensure the operation of machines and machine components.
Troubleshoot and solve any issues that arise during assembly and installation of machines.
Make changes in cooperation with Project Coordinator(s).
Experience Required
Safety considerations for industrial work environments.
Reading and interpreting EPLAN drawings and schematics for assembly. 
Reading and interpreting of Mechanical drawings. 
Good understanding of ISO standard drawing symbols. 
The testing and verification of industrial equipment.
Familiarity with various types of processing and assembly sequences.
Installation of mechanical, hydraulic, pneumatic, and cooling systems.
Anticipating issues, troubleshooting, and making adjustments.
Education 
Associates degree in Mechatronics preferred
AWL Automation LLC offers health insurance benefits including medical, dental, vision, STD, LTD, Life insurance and 401K.
To apply, go to:
 https://easyapply.co/a/64431522-c9a9-4ae0-b92e-f7df4fefd054
You will be taken to a new site to apply.
An Equal Opportunity Employer