Swiss Krono, LLC - Mechanic
Pre-Hire Training
Recruitment #95-60-01
| | |
| --- | --- |
| Company | Swiss Krono, LLC |
| Date Opened | 2/22/2018 3:00:00 PM |
| Filing Deadline | 7/16/2018 5:00:00 PM |
| Location | Barnwell |
Introduction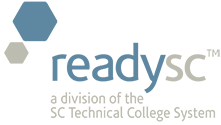 readySC™
In Cooperation With
Denmark Technical College
is assisting with the recruitment and training for
Potential employment opportunities exist for:
Mechanic
Swiss Krono LLC, a division of Swiss Krono Group and until 2016 known as KronotexUSA, began distribution in the United States in 2000 and in 2005 opened its current manufacturing facility in Barnwell, S.C. Here in Barnwell, we create virtually any style, shape, finish, texture, scrape, bevel, locking system, thickness, size and attached pad of laminate flooring planks sold through distributors, dealers and chains nationwide. This amazing growth and our ability to supply the needs of the marketplace have earned us the nickname "The Quiet Giant" of laminate flooring that's proudly made by Americans and made for Americans. In January at Surfaces 2016, we announced the latest of several changes that will provide distributors, retailers and consumers the best innovations and quality in laminate flooring: KronotexUSA changed its name to SWISS KRONO LLC to reflect the parent company's and the products' Swiss heritage in woodworking and precision technology. All eight countries where Swiss Krono operates changed their name and logo in early 2016 to reflect this pooling of expertise, intensifying of R&D, and forging of a common identity. According to Ines Kaindl, President of the Board of Directors of the SWISS KRONO GROUP headquartered in Lucerne, Switzerland, "We want to leverage a strong, uniform brand to spotlight our tradition and history while making a greater international impact. This will enable us to help shape the market's future." 
The position for each candidate will be based on skills, knowledge, experience, and business needs.
Ensure high availability of plant mechanical systems and components.

Implement and maintain plant mechanical Preventative Maintenance (PM) Program.

Propose improvements to mechanical systems and components to improve reliability and production efficiency, while also taking advantage of new technology.

Support the implementation of plant projects.

Develop long-term solutions and improvements for recurring plant problem areas.
Essential Job Functions may include: 
Troubleshooting of mechanical, pneumatic and hydraulic systems and equipment.

Promoting and enforcing company safety requirements.

Managing 'housekeeping' expectations for all work assignments.

Creating and maintaining mechanical procedures, specifications, manuals and documentation.

Conducting daily activities in a manner which promotes plant reliability and productivity.

Performing duties in accordance with all company policies, procedures and standards of quality.

Comfortable with 'numbers' and basic calculations.

Supervising short-term contractor and service work by external parties.

Technical support of procurement and material/service orders.
Minimum Requirements: 
Associates Degree in Industrial Maintenance or equivalent work experience.

Two years experience in production plant equipment maintenance and repairs.

Strong mechanical aptitude with the ability to read/interpret schematics, blueprints, instruction manuals, OEM drawings and plant diagrams.

Strong work ethic and the ability to mentor team members.

Ability to work independently and with minimal supervision.

Availability to work shift schedules, overtime, nights, holidays and weekends, plus respond to occasional off-hours call-outs to ensure plant reliability of operations.

Workplace Documents         Level 4

Applied Math                          Level 4

Graphic Literacy                     Level 4

Observation                            Level 2
Additional Qualifications:
Exposure to electrical systems and equipment/components.

Personal computer skills with working knowledge of Microsoft Office software programs.

Team player who works well with other company employees and associates; problem solver who is resilient and reliable
Swiss Krono offers Competitive Compensation & Benefits:
Medical, dental, life, and vision insurance

Long and short-term disability
Successful completion of the training program carries no obligation to accept any offer of employment, nor is an offer guaranteed.
IMPORTANT DISCLAIMER NOTICE
The job duties, elements, responsibilities, skills, functions, experience, educational factors, and the requirements and conditions listed in this job description are representative only and are not exhaustive of the tasks that an employee may be required to perform. The Company reserves the right to revise this job description at any time and to require employees to perform other tasks as circumstances or conditions of its business, competitive considerations, or the work environment change
An Equal Opportunity Employer
Selection Plan
All applications are first screened by the local SC Works office.  Those that meet the minimum qualifications are sent to the company for evaluation.  The company has the final decision on who is invited to continue in the process.  You will be contacted by phone or email if you are selected.