RBC AeroStructures - Shipping Supervisor
Post-Hire Training
Recruitment #97-96-01
| | |
| --- | --- |
| Company | RBC AeroStructures |
| Date Opened | 10/2/2018 5:00:00 PM |
| Filing Deadline | 11/30/2018 11:59:00 PM |
| Location | Oconee |
Introduction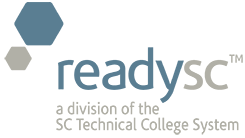 is assisting with the recruitment and training for
RBC AeroStructures
RBC AeroStructures is a global provider of precision fabricated tubular and machined parts.  We also provide Mil-Spec painting, plating and nondestructive testing to the most exacting customer standards in the industry. 
Potential Employment Opportunities Exist for:
Shipping Supervisor
Purpose
The shipping supervisor at RBC AeroStructures has various responsibilities such as performance of employees, safety precautions in the facility, and ensuring product is being expedited through the department according to the direction of Production Control. The Supervisor will ensure that all employees adhere to the standards set by the company as well as the state and federal bodies.
General Duties
Ensure that work in the facility takes place as per guidelines
Ensure that all safety standards are met
Ensure that all employees perform safely and efficiently using labor multiples when available.
Keep tabs on the raw materials procured, final goods produced and finances involved
Ensure new employees are trained in safety, performance, and all is documented
Ensure all employees are aware of safety procedures in emergency situations
Work with maintenance manager to ensure that all machinery is working order
Work with quality manager to ensure product is moved in a timely manner 
May have to undertake other duties as per requirements
Ensure that the production and sales targets of the company are met
Relay any requirements in the shop, to enhance productivity, to management
Identify and expedite parts to be shipped daily
Basic familiarity with MS Office and general computer skills needed
Basic knowledge of FedEx and UPS systems as well as international shipments/customs documentation
Manufacturing and Shipping experience preferred
Working Procedure:  Shipping Supervisor receives instructions and directions from Production Control Manager also performs miscellaneous duties, for example: customer service inquiries, assists QA, production, and engineering as instructed by the manager. High school graduation with minimum 5 years' experience of work in shipping/production is the basic requirements. Most of the education is on the job. However, skills such as excellent leadership and observation are very important.
THE ABOVE STATEMENT REFLECTS THE GENERAL DETAILS CONSIDERED NECESSARY TO DESCRIBE THE PRINCIPAL FUNCTIONS OF THE JOB IDENTIFIED, AND SHALL NOT BE CONSTRUED AS A DETAILED DESCRIPTION OF ALL OF THE WORK REQUIREMENTS THAT MAY BE INHERENT IN THE JOB.       
Selection Plan
All applications are first screened by the local SC Works office.  Those that meet the minimum qualifications are sent to the company for evaluation.  The company has the final decision on who is invited to continue in the process.  You will be contacted by phone or email if you are selected.