Tuesday, December 7, 2021
Nutramax Laboratories - Various
Post-Hire Training
Recruitment #98-75-01
| | |
| --- | --- |
| Company | Nutramax Laboratories |
| Date Opened | 11/16/2021 11:00:00 AM |
| Filing Deadline | 1/30/2022 09:00:00 AM |
| Location | Lancaster, SC |
Introduction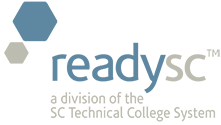 readySC™
is assisting with the recruitment and on-the-job training for
Since 1992, Christian-based Nutramax Laboratories has been developing products for people and their pets. Located in Lancaster, South Carolina, Nutramax Laboratories Veterinary Sciences, Inc. researches and develops high quality products to support animal health.
Production Operator (2nd & 3rd Shift Openings):  The Production Operator reports to Manufacturing/Packaging Supervisor and is responsible to follow written and/or verbal instruction issued by the Supervisor or Team Leader/designee, to set-up plant equipment correctly for operation, organize work to achieve daily production schedules with no errors or deficiencies, follow and adhere to all Standard Operating Procedures, Safety Policies, Company Policies and Procedures, cGMP guidelines  and effectively use time to meet company goals and objectives.
Material Handler (3rd Shift): This person will support the Manufacturing and Packaging departments and will be responsible for moving all raw materials and finished goods from the Warehouse to the Manufacturing area for production and storage. The Material Handler will act upon specific written and/or verbal instructions furnished by the Supervisor to organize and stage all finished product and operate miscellaneous related equipment such as the pallet jack. In addition, individual will organize work to achieve daily goals and adhere to Safety Precautions and guidelines.
Safely operating the Nutramax Delivery Truck moving products between the 851 and 946 building and occasionally transferring products to and from the outside Warehouse. Performance of other duties may be required for meeting company goals.









Please note that clicking the links above will take you to another website that is not operated by ReadySC or the SC Technical College System THIS JOB DESCRIPTION IS NOT AN EMPLOYMENT CONTRACT; Nutramax Laboratories is an "AT-WILL EMPLOYER" An Equal Opportunity Employer