Tuesday, December 5, 2023
W International - Fitter
Post-Hire Training
Recruitment #98-77-01
| | |
| --- | --- |
| Company | W International |
| Date Opened | 3/28/2019 5:00:00 PM |
| Filing Deadline | Ongoing |
| Location | Goose Creek, SC |
Introduction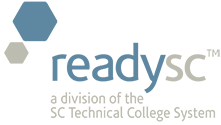 is assisting with the recruitment and training for
Potential employment opportunities exist for:
Fitter
W International is a full-service manufacturer of large complex welded metal fabrications for the Aerospace, Specialty Commercial, Defense, Energy, and Marine industries. Within the Defense sector, in addition to Combat Vehicles, our focus is on supporting US Navy platforms; especially submarines, aircraft carriers, and frigates. We have recently been certified to perform work to the highly critical NAVSEA weld specifications.
The company's highly trained welders and technical staff are able to support the requirements associated with working with a diverse range of materials; including ballistic armor, aluminum, titanium, invar, and all mild and high strength steels.
Responsibilities/Job Duties/ Tasks: 
Must be able to pass D1.1 bend test for 1.0" A-36 plate.

Must be able to set up welding machine in accordance with and full understand of Weld Procedure Sheet.

Must be able to use grinder for proper pre-weld joint preparation and post-weld clean-up.

Must be able to interpret weld symbols and build prints.

Must pass an aptitude test (general math).

Must provide their own hand tools required for the job (tape measure, square, 4lb. sledge hammer, etc.).

Must be adept with hand tools including measuring devices and cutting torches.

Develops layout and plans sequence of build.

Locates and marks bending and cutting lines onto work piece.

Verifies conformance of work piece to specifications.

Bolts, clamps, and tack-welds parts to secure in position for welding.

Must be able to distinguish varying thicknesses of metal materials.

Must be able to accurately produce a product according to the build print and in a timely fashion.

Must be a self-starter, requiring minimal supervision to accomplish assignments.

Must be able to pass overhead crane training
Qualifications: 
Ability to stand continuously for long periods of time

Willing to work in excess of 40 hours a week

High school or equivalent 4+ years of D1.1 code welding or equivalent
Preferred Skills:
4+ years fitter/fabrication experience

4+ years of blue print reading
IMPORTANT DISCLAIMER NOTICE
The job duties, elements, responsibilities, skills, functions, experience, educational factors, and the requirements and conditions listed in this job description are representative only and are not exhaustive of the tasks that an employee may be required to perform.  The Company reserves the right to revise this job description at any time and to require employees to perform other tasks as circumstances or conditions of its business, competitive considerations, or the work environment change.
For more information, visit https://www.readysc.org/winternational/
***An Equal Opportunity Employer M/F/H/V***
Click on a link below to apply for this position: