0941 Technology Service Management Division Director
Manager VI
Recruitment #PBT-0941-095917
| | |
| --- | --- |
| Department | Department of Technology |
| Analyst | Ryan Lim |
| Date Opened | 6/12/2019 12:00:00 PM |
| Filing Deadline | 7/8/2019 5:00:00 PM |
| Salary | $74.24 - $94.74/hour; $12,868.00 - $16,421.00/month; $154,414.00 - $197,054.00/year |
| Job Type | Permanent PBT |
| Employment Type | Full-Time |
Introduction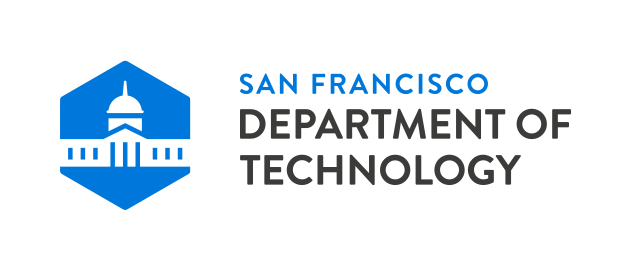 Amended 06/19/2019 to reflect a change in the minimum qualifications 
This is a Position-Based Test conducted in accordance with Civil Service Rule 111A.
Position:
The City and County of San Francisco, Department of Technology (DT), is recruiting for Technology Service Management Division Director. At a time when technology is so important to business operations in the City, the DT is seeking a leader who establishes a culture innovation and strategy for delivering excellent technology customer service while managing expectations and project timelines. The Division is comprised multiple complementary teams including the Service Desk which supports multiple City departments, the 24x7x365 Network Operations Center and Enterprise Application support for all office productivity tools, identity management and devices. The Division Director manages system service level agreements, service delivery KPIs, ITIL processes and customer satisfaction to ensure DT's service delivery improves year after year.

The Department of Technology is the centralized technology services provider within San Francisco City & County government, delivering technology infrastructure and services to approximately 33,000 employees and 800,000 citizens. The department has an annual operating budget of over $130M and contains over 260 employees. Core service areas include: Technology Infrastructure & Operations, Technology Service Management Division, Project Management Office, Cyber Security & Risk Division, Public Safety Systems & Wiring Division, Enterprise Applications, Financial Management, Policy & Governance, and Public Communications (SFGovTV).

The Technology Service Management Division Director is a trusted partner in the Department leadership and integral to delivering consistent, on-time, proactive, customer-centric services. This position works closely with the City Chief Information Officer, executive management, middle management and staff to develop and define ways to establish service levels and manage and measure Service Level Agreements (SLAs) between DT and city departments to align resources and meet targets. This role is responsible for strategies, plans and operations for short and long-term roadmaps that drive continual improvement. To ensure the most efficient, effective and economical service, the Technology Service Management Division Director must have an in-depth understanding of industry standard methodologies such as Information Technology Infrastructure Library (ITIL), Control Objectives for Information and related Technologies (COBIT), Information Technology Service Management (ITSM) and Project Management (PM).

The Technology Service Management Division is at the center of all Department of Technology projects and often the first point of contact for the Department's services. The Division Director is responsible for leading a high performing team of technology professionals that support networks to desktops and all identity access and applications. The nature of this position requires a total commitment to customer service and a sense of purpose for the Department. This requires creative and innovative solutions, a tremendous energy level, an active and engaged leadership style, a commitment to service and a passion for providing excellent technology solutions.

Additionally, this position provides leadership and support to ensure that the staffing, training, processes, KPI reporting and tools are in place to deliver outstanding 24x7 service to both internal (DT) and external City Departments, vendors, staff and agencies. The Division Director has broad knowledge and experience with HR policies and processes and coaches teams to successful outcomes. This role delivers effective and clear communication and is an advocate for DT services. Importantly, this position leads strategic sourcing, lifecycle management and vendor management for enterprise procurements.

Essential Job Duties and Functions:
The Technology Service Management Division Director will have a citywide perspective and deliver systems, data and that will grow the City's capacity to use and benefit from technology while controlling costs by leveraging commercial software systems and developing modular, re-useable components. Specific duties include, but are not limited to, the following:
Actively work with department CIOs and technology directors to become a trusted business partner by ensuring business needs are addressed in a proactive, positive and innovative manner.
Provide timely technical solutions in a fast paced, fluid and dynamic operational environment.
Deliver on promised outcomes and increase the integrity and confidence in DT service delivery.
Create a sense of trust and accountability in the Division and coach and mentor staff to deliver excellent customer service.
Lead multiple projects to improve/innovate service delivery based on current and emerging City needs and serve as an effective change agent to guide teams and stakeholders through changes that support City goals.
Gage system performance and service satisfaction with statistics in reports and dashboards that can be viewed by DT clients and management to understand service delivery targets and results.
Effectively navigate, address and adapt to the myriad of complex organizational considerations with a high level of energy and sense of enthusiasm.
Escalates project issues when necessary and ensures appropriate risk mitigation steps are taken early and documented.
Perform related duties as assigned.
Nature of Work:
Incumbent must be willing to work a 40-hour per week schedule and may be required to work additional hours when necessary as determined by the department. The position may require the incumbent to be available after hours, 7 days a week including holidays, and to respond to emergency requests and issues as necessary.  The individual hired for this "essential" function/position is expected to answer calls/e-mails via a department-provided mobile device within a reasonable time frame.

Work Location:
Incumbent will conduct the majority of work at the Department of Technology, 1 South Van Ness. However, there may be situations where the incumbent will be required to work at other sites throughout the City and County of San Francisco as necessary.
Minimum Qualifications
1. Possession of a Baccalaureate degree from an accredited college or university; AND

2. Six (6) years of managerial experience in Information Technology or Information Systems Project/Program Management, AND Six (6) years of experience in Technology Service Management (which may be gained concurrently); AND


3. Six (6) years of experience supervising managers or supervisors in the information technology field (which may be gained concurrently with the experience listed in #2 above); AND
 
4. Applicants must possess a valid California Drivers' License

SUBSTITUTION: Applicants may substitute up to 2 years of the required education with additional qualifying experience on a year-for-year basis. One year (2000 hours) of additional qualifying experience will be considered equivalent to 30 semester units/45 quarter units.

Notes:
One-year full-time employment is considered equivalent to 2000 hours (2000 hours of qualifying work experience is based on a 40 hour work week). Any overtime hours that you work above forty (40) hours per week are not included in the calculation to determine full-time employment. 

A valid out-of-state driver's license is acceptable during the application process. A California license must be obtained prior to appointment and must continue to maintain a satisfactory driving record. 

Applicants must meet the minimum qualification requirement by the final filing date unless otherwise noted.
Desired Qualifications:
The stated desirable qualifications may be used to identify job finalists at the end of the selection process when candidates are referred for hiring.
Knowledge of the ITIL service management approach and framework; Experience in implementing ITIL-based methods using ServiceNow software.
Ability and previous experience building strong employee engagement.
Proven ability to foster a culture of trust, collaboration, transparency, and accountability and to build an inclusive environment that values, encourages, and supports differences.
Extensive experience delivering IT customer service based on service levels and service quality measures, delivering technology services in the field through coordination with central teams, and driving continuous service improvement.
Financial and HR management experience with capability to plan and oversee project budgets and product procurements.
Excellent verbal, written, organizational, presentation and interpersonal communications skills. 
Demonstrate strong leadership and collaboration skills in a highly matrixed environment with the ability to effectively influence, motivate, manage & coach teams.
Excellent conflict management skills and ability to deliver alternatives when there are project delays.
Strong professional ethics and accountability.
Results and detail-oriented.
Self-motivated


 
Verification:
Applicants may be required to submit verification of qualifying education and experience at any point during the recruitment and selection process.
1) If education verification is required, information on how to verify education requirements, including verifying foreign education credits or degree equivalency, can be found at http://sfdhr.org/index.aspx?page=456.
2) Verification of required work experience typically must be on the employer's letterhead, and must include the applicant's name, job title, description of job duties, dates of employment, hours per week, and signature of the employer, supervisor, or appropriate representative.
3) Employees of the City and County of San Francisco may submit performance evaluations showing duties performed to verify qualifying City experience. City employees will receive credit for the duties of the class to which appointed. Credit for experience obtained outside of the employee's class will be allowed only if recorded in accordance with the provisions of Civil Service Commission Rules. CCSF employees will not receive credit for experience obtained outside of their classification unless recorded in accordance with the provisions of the Civil Service Rule 110.9.1/111A.11.2.
4) Experience claimed in self-employment will only be accepted if supported by documents verifying income, earnings, business license and experience comparable to minimum qualifications above. Copies of income tax papers or other documents listing occupation and total earnings must be submitted.
5) Verification of required valid licensure/certification typically must be a photocopy of the license/certificate including the name of the issuing agency as well as the name of the license/certificate holder, license/certificate number, and expiration date.
Note: Falsifying one's education, training, or work experience or attempted deception on the application may result in disqualification for this and future job opportunities with the City and County of San Francisco.
How To Apply
Applications for City and County of San Francisco jobs are only accepted through an online process. Visit www.jobaps.com/sf to register an account (if you have not already done so) and begin the application process.
Select the desired job announcement

Select "Apply" and read and acknowledge the information

Select either "I am a New User" if you have not previously registered, or "I have Registered Previously"

Follow instructions on the screen
Computers are available for the public (from 8:00 a.m. to 5:00 p.m. Monday through Friday) to file online applications in the lobby of the Dept. of Human Resources at 1 South Van Ness Avenue, 4th Floor, San Francisco.
Applicants may be contacted by email about this announcement and, therefore, it is their responsibility to ensure that their registered email address is accurate and kept up-to-date.  Also, applicants must ensure that email from CCSF is not blocked on their computer by a spam filter.  To prevent blocking, applicants should set up their email to accept CCSF mail from the following addresses (@sfgov.org, @sfdpw.org, @sfport.com, @flysfo.com, @sfwater.org, @sfdph.org, @asianart.org, @sfmta.com, @sfpl.org, @dcyf.org, @first5sf.org).
Applicants will receive a confirmation email that their online application has been received in response to every announcement for which they file.  Applicants should retain this confirmation email for their records.  Failure to receive this email means that the online application was not submitted or received.
All work experience, education, training and other information substantiating how you meet the minimum qualifications must be included on your application by the filing deadline.  Information submitted after the filing deadline will not be considered in determining whether you meet the minimum qualifications.  Resumes may be attached to the application; however, resumes will not be accepted in lieu of a completed City and County of San Francisco application.
Applications completed improperly may be cause for ineligibility, disqualification or may lead to lower scores.


If you have any questions regarding this recruitment or application process, please contact the exam analyst, Ryan Lim, by telephone at 628-652-5164, or by email at ryan.lim@sfdpw.org.
Selection Procedures
Minimum Qualification Supplemental Questionnaire (Weight: Qualifying):
Applicants will be prompted to complete a supplemental questionnaire as part of the online employment application. It is essential that applicants provide complete information in identifying their education, experience, training and/or licensure, consistent with the information provided on their application. The supplemental questionnaire will be used to evaluate whether applicants meet the minimum qualifications for this position. Applicants must also complete the official application. The information in the supplemental questionnaire will not be scored and is collected for informational purposes.
Management Test Battery (Weight: 40%):
Candidates will be invited to participate in a computer-based examination designed to measure competencies in job-related areas which may include but not be limited to: Problem Solving; Leadership; Decision Making; Interpersonal skill; Human Resources Management; Team Building; Communication; Conflict Management and Process Improvement. For more information about this Management Test (and a suggested reading list) please visit: http://www.sfdhr.org/index.aspx?page=343. Please note: this examination is only held in San Francisco. A passing score must be achieved on the Management Test Battery to continue in the selection process.  This is a standardized examination and, therefore, test questions and answers are not available for public inspection or review.
Scores attained on the Management Test Battery will be valid and 'banked' for three years, starting from the date of the examination. This means that, during this three-year time period, you will not be required to take the Management Test Battery. The Management Test Battery may be used for many other classes; therefore your test score may be applied to one or more of these classes if you choose to apply to future recruitments. If the selection process for the future announcement is held within one year of the date of this examination and it includes the Management Test Battery, your score will be automatically applied to that announcement. However, after one year, you have the option to either (a) apply your test score to the other announcement or (b) re-take the Management Test Battery. Re-testing is permitted no sooner than one year from the date of the examination and only in association with your eligibility for another announcement for which the Management Test Battery is used. Please note that, should you re-test, your re-test score would become your official score since it is the most recent.

Supplemental Questionnaire Evaluation Examination (Weight 60%): 
Applicants who achieve a passing score on the Management Test Battery will be sent a Supplemental Questionnaire Evaluation Examination to complete and return. The Supplemental Questionnaire Evaluation Examination is designed to measure the knowledge, skills and/or abilities in job-related areas required for the position which may include but not limited to: Knowledge and understanding of industry standard methodologies, approaches, and frameworks; Ability to deliver IT customer service based on service levels and service quality measures, delivering technology services in the field through coordination with central teams; Ability to develop clear program strategies; Ability to translate strategy into action including writing Request For Proposals and contracts; Ability to negotiate with vendors and clients on schedule and budget; Ability to present and explain complex information both orally and in writing. 
Certification:
The certification rule for the eligible list resulting from this examination will be Rule of the List.  Additional selection processes may be conducted by the hiring department prior to making final hiring decisions.

Eligible List/Score Report:
A confidential eligible list of applicant names that have passed the civil service examination process will be created, and used for certification purposes only. An examination score report will be established, so applicants can view the ranks, final scores and number of eligible candidates. Applicant information, including names of applicants on the eligible list, shall not be made public unless required by law. However, an eligible list shall be made available for public inspection, upon request, once the eligible list is exhausted or expired and referrals resolved. The eligible list/score report resulting from this civil service examination process is subject to change after adoption (e.g., as a result of appeals), as directed by the Human Resources Director or the Civil Service Commission.
The duration of the eligible list resulting from this examination process will be six (6) months, and may be extended with the approval of the Human Resources Director.
Upon approval of the Human Resource Director (see Civil Service Rule 111A.26.5), the eligible list/score report resulting from this announcement may be used by other departments that also use this classification or a similar classification. To find other Departments which use this classification, please see https://sfdhr.org/sites/default/files/documents/ASO-Level-Chart.pdf?documentID=21246.
Conviction History
As a selected candidate for a job, you will be fingerprinted, and your fingerprints will be sent to the California Department of Justice (DOJ) and the Federal Bureau of Investigation (FBI). The resulting report of your conviction history (if any) will be used to determine whether the nature of your conviction (or arrest, in limited circumstances) conflicts with the specific duties and responsibilities of the job for which you are a selected candidate. If a conflict exists, you will be asked to present any evidence of rehabilitation that may mitigate the conflict, except when federal or state regulations bar employment in specific circumstances, such as:
Candidates for positions with the Unified School District and the Community College District may be disqualified from consideration should their conviction history not meet the standards established under the California Education Code.


Candidates for positions with the Recreation and Park Department may be disqualified from consideration should their conviction history not meet the standards established under California Public Resources Code 5164.
Having a conviction history does not automatically preclude you from a job with the City.
If you are a selected candidate, the hiring department will contact you to schedule a fingerprinting appointment.
Disaster Service Workers
All City and County of San Francisco employees are designated Disaster Service Workers through state and local law (California Government Code Section 3100-3109). Employment with the City requires the affirmation of a loyalty oath to this effect. Employees are required to complete all Disaster Service Worker-related training as assigned, and to return to work as ordered in the event of an emergency.
Conclusion
Reasonable Accommodation Request: 
Applicants with disabilities who meet the minimum eligibility requirements for this job announcement can find information on requesting a reasonable accommodation at: http://sfdhr.org/information-about-hiring-process#applicantswithdisabilities
Seniority Credit in Promotional Exams: 
Information regarding seniority credit can be found at: http://www.sfdhr.org/index.aspx?page=20#senioritycredit
Veterans Preference:
Information regarding requests for veterans preference can be found at: http://sfdhr.org/information-about-hiring-process#veteranspreference
Terms of Announcement:
Applicants must be guided solely by the provisions of this announcement, including requirements, time periods and other particulars, except when superseded by federal, state or local laws, rules or regulations.  Clerical errors may be corrected by the posting the correction on the Department of Human Resources website at www.jobaps.com/sf.
The terms of this announcement may be appealed under Civil Service Rule 111A.35.1. The standard for the review of such appeals is 'abuse of discretion' or 'no rational basis' for establishing the position description, the minimum qualifications and/or the certification rule.  Appeals must include a written statement of the item(s) being contested and the specific reason(s) why the cited item(s) constitute(s) abuse of discretion by the Human Resources Director.  Appeals must be submitted directly to the Executive Officer of the Civil Service Commission within five business days of the announcement issuance date. 
General Information concerning City and County of San Francisco Employment Policies and Procedures:
Important Employment Information for the City and County of San Francisco can be obtained at http://sfdhr.org/information-about-hiring-process or hard copy at 1 South Van Ness Avenue, 4th Floor.
Copies of Application Documents:
Applicants should keep copies of all documents submitted, as these will not be returned.
Right to Work:
All persons entering the City and County of San Francisco workforce are required to provide verification of authorization to work in the United States.

Exam Type: CPE
Issued:  June 12, 2019
Amended: June 19, 2019
Micki  Callahan, Human Resources Director
Department of Human Resources
Recruitment ID Number: PBT-0941-095917
DT/ RL / 628-652-5165
Benefits
All employees hired on or after January 10, 2009 will be required (pursuant to San Francisco Charter Section A8.432) to contribute 2% of pre-tax compensation to fund retiree healthcare. In addition, most employees are required to make a member contribution towards retirement, ranging from 7.5%-13.25% of compensation. For more information on these provisions, please contact the personnel office of the hiring agency.
Powered by