3372 Animal Control Officer
Recruitment #PBT-3372-105170
| | |
| --- | --- |
| Department | Administrative Services |
| Analyst | Breonna Santiago |
| Date Opened | 5/17/2021 08:00:00 AM |
| Filing Deadline | Continuous |
| Salary | $29.75 - $37.96/hour; $5,157.00 - $6,580.00/month; $61,880.00 - $78,962.00/year |
| Job Type | Permanent PBT |
Introduction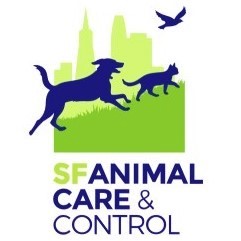 The filing period has been extended as continuous on 6/14/2021 to accept additional applications. Interested applicants are encouraged to apply as soon as possible as the application filing period may close at any time. Those who have already submitted an application do not need to reapply.
POSITION DESCRIPTION:
Under general supervision, the 3372 Animal Control Officer responds to requests for Animal Care and Control services and enforces compliance with the City and state laws governing the humane care, control, licensing, vaccination and impoundment of animals.
Conducts routine patrols for emergency throughout the city, humanely confining dogs at large and other stray animals and transporting them to the shelter for impoundment; maintains close contact with the shelter and other field staff via radio in conformance with FCC regulations; picks up dead animals;
Responds to requests for emergency rescue, services, including injured, sick or stray animal in distress; humanely and safely handles all animals, domestic and wild;
Administers basic first aid and transports sick or injured animals or emergency treatment; observes animals for signs of illness or unusual behavior and reports problems to the Animal Care Division and/or Veterinary Medical Services staff;
Processes impounded animals; administers vaccinations; prepares cages/kennels for new animal residents; and participates in the care and feeding of shelter animals;
Responds to complaints about the care, treatment and control of animals and other problem situations, including those who involve hostile, irate or distressed members of the public, in a tactful, professional and effective manner; mediates animal issues between neighbors; educates members of the public about laws and regulations on animal care and control;
Investigates allegations of animal abuse and neglect; takes immediate action if necessary; gathers evidence and information for further investigation as indicated; documents information; consults with supervisors and/or management staff regarding cases of a complex or unusual nature; works with local law enforcement agencies, including prosecution of responsible parties and resolution of animal-related issues; may provide testimony on investigations of findings; incumbents have powers or arrest and participate in executing arrest and search warrants;
Issues warnings and citations and/or takes appropriate action when violations of animal care and control laws are observed;
Provides information in laws and regulations governing the treatment, licensing, care and control of animals to the public in the field; participates in outreach services; educates the public about animal issues and responsible pet ownership and promotes a humane and caring attitude towards animals;
Maintains assigned vehicles, work areas and other equipment in good order and in a safe and sanitary condition Produces and maintains accurate and legible case files, work records, forms, and reports, including accounts of investigative findings and other information; uses a computer to access, input and retrieve work-related information, maintain case files and records and produce written reports;
Answers the telephone and performs radio dispatch duties; and Picks up dead animals then euthanizes animals and performs decapitation for rabies testing as required.
This position requires frequent exposure to areas with hazards and other unpleasant elements; works in inclement weather; will lift and carry heavy equipment or animals; bend, stoop, stretch, crawl, run short distances, climb and work in narrow or elevated spaces; use a computer; and safely transport animals in departmental vehicles.
Incumbents will conduct a majority of their work in San Francisco.
Minimum Qualifications
These minimum qualifications establish the education, training, experience, special skills and/or license(s) which are required for employment in the classification. Please note, additional qualifications (i.e., special conditions) may apply to a particular position and will be stated on the exam/job announcement.
One (1) year of animal handling experience involving public contact or customer service at a facility that cares for and houses animals (e.g., animal shelter, kennel, veterinary hospital, boarding or pet day care facility, pet store, park, zoo, museum or university setting).
License and Certification:
Possession of a valid California driver license. Successful completion of the Penal Code 832 course, state-mandated euthanasia training and Animal Control Officer Academy within the probationary period.
1. Six (6) months of experience in the interpretation and enforcement of laws or codes, which included issuing warnings and citations or executing arrests, may substitute for six (6) months of the required experience.
2. Completion of coursework in animal husbandry, veterinary science or related program at an accredited college or university may substitute for up to six (6) months of the required experience (30 semester / 45 quarter units equals one (1) year).
1.One-year full-time employment is considered equivalent to 2000 hours (2000 hours of qualifying work experience is based on a 40 hour work week). Any overtime hours that you work above forty (40) hours per week are not included in the calculation to determine full-time employment.
2. A valid out-of-state driver's license is acceptable during the application process. A valid California driver's license must be obtained prior to appointment and maintained throughout employment.
3. Applicants must meet the minimum qualification requirement by the final filing date unless otherwise noted.
How To Apply
Applications for City and County of San Francisco jobs are only accepted through an online process. Visit www.jobaps.com/sf to register an account (if you have not already done so) and begin the application process:
Select the desired job announcement PBT-3372-105170
Select "Apply" and read and acknowledge the information
Select either "I am a New User" if you have not previously registered, or "I have Registered Previously"
Follow instructions on the screen
In line with the Official Public Health Order to slow the spread of COVID-19, "shelter-in-place" has been issued for all San Francisco residents that is expected to be in effect until further notice. As a result, Department of Human Resources (DHR)'s office (located at 1 South Van Ness Avenue, 4th Floor, San Francisco, CA 94103) is currently closed to the general public. If you have any questions, please feel free to email the Human Resources Analyst listed on this announcement.
Applicants will be contacted by email for this announcement and, therefore, it is their responsibility to ensure that their registered email address is accurate and kept up-to-date. Also, applicants must ensure that email from CCSF is not blocked on their computer by a spam filter. To prevent blocking, applicants should set up their email to accept CCSF mail from the following addresses (@sfgov.org, @sfdpw.org, @sfport.com, @flysfo.com, @sfwater.org, @sfdph.org, @asianart.org, @sfmta.com, @sfpl.org, @dcyf.org, @first5sf.org, @famsf.org, @ccsf.edu).
Applicants will receive a confirmation email that their online application has been received in response to every recruitment announcement for which they file. Applicants should retain this confirmation email for their records. Failure to receive this email means that the online application was not submitted or received.
Update your employment application to ensure that it is current with all work experience, education, training and other information. All work experience, education, training and other information substantiating how you meet the minimum qualifications must be included on your application by the filing deadline. Information submitted after the filing deadline will not be considered in determining whether you meet the minimum qualifications. Resumes will not be accepted in lieu of a completed City and County of San Francisco Employment Application nor as employment verification documentation during the reconsideration period. Applications completed improperly may be cause for ineligibility, disqualification or may lead to lower scores.
If you have any questions regarding this recruitment or application process, please contact the exam analyst, Breonna Santiago, by telephone at (415) 554-6022, or by email at Breonna.Santiago@sfgov.org.
Applicants may be required to submit verification of qualifying education and experience at any point during the recruitment and selection process.
It is the applicant's responsibility to produce verification documentation that clearly demonstrates how they possess the minimum requirements for this recruitment.
Applicants will be notified of acceptable forms for education and/or employment verification document(s) for this recruitment. Written verification (proof) of qualifying experience must verify that the applicant meets the minimum qualifications stated on the announcement. Written verification must be submitted on employer's official letterhead, specifying name of employee, dates of employment, types of employment (part-time/full-time), hours worked per week if part-time, job title(s), description of duties performed, and the verification must be signed by the employer. If an applicant possesses experience in multiple roles from a single employer, each role/job must be outlined as previously mentioned to receive credit for more than one role. City employees will receive credit for the duties of the class to which they are appointed. Credit for experience obtained outside of the employee's class will be allowed only if recorded in accordance with the provisions of the Civil Service Commission Rules. Experience claimed in self-employment must be supported by documents verifying income, earnings, business license and experience comparable to the minimum qualifications of the position. Copies of income tax papers or other documents listing occupations and total earnings must be submitted. If education verification is required, information on how to verify education requirements, including verifying foreign education credits or degree equivalency, can be found at https://sfdhr.org/how-verify-education-requirements.
Falsifying one's education, training, or work experience or attempted deception on the application may result in disqualification for this and future job opportunities with the City and County of San Francisco.
Selection Procedures
Minimum Qualification Supplemental Questionnaire (Weight: Qualifying):
Candidates will be prompted to complete a Supplemental Questionnaire as part of the online employment application. This Minimum Qualification Supplemental Questionnaire is designed to obtain specific information regarding an applicant's experience in relation to the Minimum Qualifications for this position. Applicants must also complete the official application. It is essential that applicants provide complete information to identifying their education, experience and training. The Minimum Qualification Supplemental Questionnaire will be used to evaluate if the applicant possesses the required minimum qualifications.
Written Examination (Weight: 100%):
Candidates who meet the minimum qualifications will be invited to participate in an in-person written examination to determine their relative knowledge, skills, and abilities in job-related areas for the 3372 classification which may include, but are not limited to: knowledge: of safe and effective handling, restraint and confinement of animals; characteristics of different and breeds of animals; state and local laws and ordinances pertaining to the proper care and control of animals; basic principals and techniques of law enforcement and provisions relating to due process, search and seizure, gathering, documenting and presenting of evidence; ability to: interpret rules, policies, laws and regulations related to the humane care, control, licensing, impounding and disposal of animals, handle domestic animals and wildlife; identify symptoms and diseases, administer animal first aid, vaccinations and euthanasia; use a computer system; to use radio equipment according to FCC regulations; to effectively prioritize, complete tasks and assignments with minimal oversight; assess situations, make appropriate and rapid decisions, deal courteously, fairly and effectively with others; remain calm and impartial in confrontational situations; establish and maintain effective and professional working relationships; communicate orally clearly, concisely and effectively; elicit information, express fact and ideas in writing in a clear convincing and organized manner; resolve problems and complaints, conduct investigations; to work in a narrow confined or elevated spaces, bend, stoop, stretch, crawl, climb and run short distances; and lift, carry and restrain moving animals, objects and equipment weighting up to 50 Ibs.
Qualified candidates will be notified of the date, time, location and type of exam format in their exam appointment notification.
The certification rule for the ranked eligible lists resulting from this examination will be
Rule of Ten Scores
. The department may administer additional position-specific selection procedures to make final hiring decisions.
Eligible List/Score Report:
A confidential eligible list of applicant names that have passed the civil service examination process will be created, and used for certification purposes only. An examination score report will be established, so applicants can view the ranks, final scores and number of eligible candidates. Applicant information, including names of applicants on the eligible list, shall not be made public unless required by law. However, an eligible list shall be made available for public inspection, upon request, once the eligible list is exhausted or expired and referrals resolved. The eligible list/score report resulting from this civil service examination process is subject to change after adoption (e.g., as a result of appeals), as directed by the Human Resources Director or the Civil Service Commission.
The duration of the eligible list resulting from this examination process will be
6 months
and may be extended with the approval of the Human Resources Director. Upon approval of the Human Resource Director (see Civil Service Rule 111A.26.5), the eligible list/score report resulting from this announcement may be used by other departments that also use this classification or a similar classification. To find other Departments which use this classification, please see https://sfdhr.org/sites/default/files/documents/ASO-Level-Chart.pdf?documentID=21246. CONVICTION HISTORY
Conviction History
As a selected candidate for a job, you will be fingerprinted, and your fingerprints will be sent to the California Department of Justice (DOJ) and the Federal Bureau of Investigation (FBI). The resulting report of your conviction history (if any) will be used to determine whether the nature of your conviction (or arrest, in limited circumstances) conflicts with the specific duties and responsibilities of the job for which you are a selected candidate. If a conflict exists, you will be asked to present any evidence of rehabilitation that may mitigate the conflict, except when federal or state regulations bar employment in specific circumstances, such as:
Candidates for positions with the Unified School District and the Community College District may be disqualified from consideration should their conviction history not meet the standards established under the California Education Code.
Candidates for positions with the Recreation and Park Department may be disqualified from consideration should their conviction history not meet the standards established under California Public Resources Code 5164.
Having a conviction history does not automatically preclude you from a job with the City.
If you are a selected candidate, the hiring department will contact you to schedule a fingerprinting appointment.
Disaster Service Workers
All City and County of San Francisco employees are designated Disaster Service Workers through state and local law (California Government Code Section 3100-3109). Employment with the City requires the affirmation of a loyalty oath to this effect. Employees are required to complete all Disaster Service Worker-related training as assigned, and to return to work as ordered in the event of an emergency.
Conclusion
Exam Type: Combined Promotive and Entrance
Issued: May 17, 2021
Amended 6/14/21 as continuous to obtain larger qualified applicant pool
Amended 5/28/21 to allow for larger qualified applicant pool
Carol Isen
Human Resources Director
Department of Human Resources
Recruitment ID: PBT-3372-105170
CAO/ BDS (415) 554-6022
Benefits
All employees hired on or after January 10, 2009 will be required (pursuant to San Francisco Charter Section A8.432) to contribute 2% of pre-tax compensation to fund retiree healthcare. In addition, most employees are required to make a member contribution towards retirement, ranging from 7.5%-13.25% of compensation. For more information on these provisions, please contact the personnel office of the hiring agency.
For more information about benefits, please click here.
Click on a link below to apply for this position:
Powered by