8420 Rehabilitation Services Coordinator
Recruitment #PBT-8420-903780
| | |
| --- | --- |
| Department | Public Safety |
| Analyst | Deana Kwan |
| Date Opened | 10/29/2019 09:00:00 AM |
| Filing Deadline | 11/2/2019 09:00:00 AM |
| Salary | $41.61 - $50.58/hour; $7,213.00 - $8,766.00/month; $86,554.00 - $105,196.00/year |
| Job Type | Permanent PBT |
| Employment Type | Full-Time |
Introduction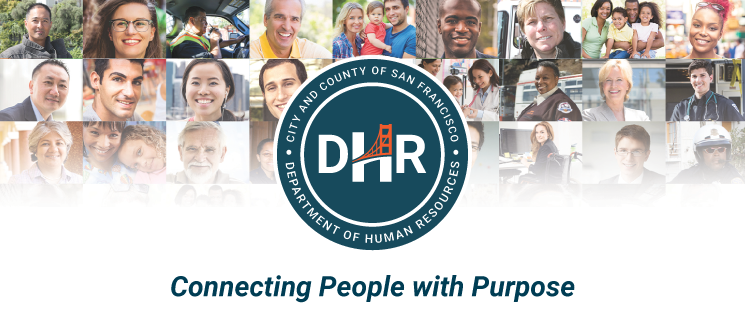 Job Description:
Rehabilitation Services Coordinator
Class 8420
Reopened 10/29/2019, Amended for changes in examination process
This is a Positioned-Based Test for a permanent Civil Service position, administered in accordance with Civil Service Rule 111A. Applicants who meet the minimum qualifications must pass all examination components to be placed on the tentative eligible list, and must pass all departmental selection requirements, including a Background Investigation, in order to be considered for hire.
Under direction of sworn or civilian personnel, the 8420 Rehabilitation Services Coordinator is responsible for: 1.)Directing, developing and organizing rehabilitation programs providing for the general social welfare of inmates in the San Francisco County Jail system 2.) Directing, developing and organizing continuum of services post release 3.) Providing services to survivors in community programs and youth horticulture program. Duties may include supervising and monitoring inmates and post-release individuals' attendance and progress in various programs; supervising program staff and contract workers; interviewing and counseling inmates regarding their educational, domestic, or employment needs and adjustment problems; providing referrals and coordinating services for participants/inmates to assist them in community re-integration; interacting with criminal justice partners; making regular contacts with community organizations, public and private agencies and individuals supporting the various rehabilitation programs; developing evaluations, training and special projects; attending and conducting business and community meetings; preparing detailed and concise operational reports, records and correspondence; maintaining a database for record keeping; including milestone data; and performing other related duties. 
Nature of Work
The nature of the work involves performing duties in an office environment, community environment and/or jail environment (e.g., inmate housing units and jail classrooms), involving direct contact with inmates which may be unsupervised by deputy sheriffs. Shifts and assignments may vary according to departmental needs, and may require working evenings, weekends and/or holidays.
Work Location
Positions in this classification may be assigned to any of the San Francisco County Jails located in San Francisco and San Bruno; any of the post release sites in the Community Programs Unit or any off site location commensurate to the work performed by this position.
Minimum Qualifications
1. Possession of a baccalaureate degree from an accredited four-year college or university with major course work in criminal justice administration, political science, sociology, psychology, or public administration, or related field; AND
2. Two years (equivalent to 4,000 hours) of verifiable experience in correctional work involving individual or group counseling of offenders in either: planning and implementing a re-entry program for jail inmates, OR probation, parole or correctional work, OR rehabilitation counseling or vocational guidance.
Substitution: Additional verifiable work experience as listed above may be substituted for the required education on a year-for-year basis (one year of experience is equivalent to 30 semester or 45 quarter units).
Some positions may require possession of a current valid California Driver's license.
Desired Qualifications:
The stated desirable qualifications may be used to identify job finalist at the end of the selection process.
Knowledge of and previous experience providing services to communities impacted by justice system involvement

Flexibility and ability to adapt to a fast-paced environment with changes in goals, priorities, and activities

Ability to achieve and maintain California Law Enforcement Telecommunications Systems (CLETS) certification

 

Knowledge of risk assessment tolls as well as familiarity with evaluation of rehabilitation programs
Employees of the San Francisco Sheriff's Department must maintain background clearance, jail clearance and a valid California Driver License as a condition of continued employment.
How To Apply
All applicants must complete a Supplemental Questionnaire to submit with the application. Instructions for the Supplemental Questionnaire are included as part of the online application process. Applications for City and County of San Francisco jobs are only accepted through an online process. Visit www.jobaps.com/sf to register an account (if you have not already done so) and begin the application process.
Select the 8420 Rehabilitation Services Coordinator job announcement

Select "Apply" and read and acknowledge the information

Select either "I am a New User" if you have not previously registered, or "I have Registered Previously"

Follow instructions on the screen
Computers are available for the public (from 8:00 a.m. to 5:00 p.m. Monday through Friday) to file online applications in the lobby of the Dept. of Human Resources at 1 South Van Ness Avenue, 4th Floor, San Francisco.
Applicants may be contacted by email about this announcement and, therefore, it is their responsibility to ensure that their registered email address is accurate and kept up-to-date. Also, applicants must ensure that email from CCSF is not blocked on their computer by a spam filter. To prevent blocking, applicants should set up their email to accept CCSF mail from @sfgov.org.
Applicants will receive a confirmation email that their online application has been received in response to every announcement for which they file. Applicants should retain this confirmation email for their records. Failure to receive this email means that the online application was not submitted or received. All work experience, education, training and other information substantiating how you meet the minimum qualifications must be included on your application by the filing deadline. Information submitted after the filing deadline will not be considered in determining whether you meet the minimum qualifications.
Applications completed improperly may be cause for ineligibility or disqualification.
If you have any questions regarding this recruitment or application process, please contact the exam analyst, Deana Kwan, by telephone at 415-557-4882 or by email at Deana.Kwan@sfgov.org.
Selection Procedures
Minimum Qualification Supplemental Questionnaire (Weight Qualifying):
Candidates will be prompted to complete a Supplemental Questionnaire as part of the online employment application. This Minimum Qualification Supplemental Questionnaire is designed to obtain specific information regarding a candidate's education in relation to the Minimum Qualifications for this position. Candidates must also complete the official application. It is essential that candidates provide complete information in identifying their education, experience and training. The Minimum Qualification Supplemental Questionnaire will be used to evaluate if the candidate possesses the required minimum qualifications.
Examination Process:
Candidates who meet the minimum qualifications will be invited to participate in a two-component exam process. The component weights and a description of each component are as follow: 
Basic Supervisory Exam (Weight: Minimum 34%)
Candidates will be administered a written multiple-choice examination that is designed to measure basic knowledge of various supervisory practices and procedures (e.g. directing, counseling, guiding, evaluating, motivating, disciplining, developing and training subordinates, delegation, etc.) as well as customer service and reading comprehension.
This is a standardized examination and, therefore, test questions and test answers are not available for public inspection or review. 

The Basic Supervisory Exam will be administered either on a computer or in paper format.  The type of format will depend on the size of the qualified applicant pool.  Qualified candidates will be notified of the type of exam format in their exam appointment notification.

The score you achieve on this examination shall be valid and 'banked' for three years, starting from the date of the examination. This means that, during this three-year time period, you will not be required to take this test again should you apply and be found eligible for a future announcement for which this particular test is used. Please note this test is used for other supervisory classes therefore your test score may be applied to one or more of these classes if you choose to apply to future recruitments. If the test for this future announcement is held within one year of the date of this examination, your score will be automatically applied to that announcement. However, after one year, you have the option to either (a) apply your test score to the other announcement or (b) re-take the test. Re-testing is permitted no sooner than one year from the date of the examination and only in association with your eligibility for another announcement for which this test is used. Please note that, should you re-test, your re-test score would become your official score since it is the most recent.
Performance Examination (Weight - 66%)
The Performance Examination is comprised of a written exercise and an oral presentation designed to measure knowledge, skills and abilities in job-related areas which may include, but are not limited to: Knowledge of Criminogenic methods, theories and issues related to substance abuse, addiction, mental health, criminal involvement, domestic violence and linkages to treatment; knowledge of the laws pertaining to inmates; knowledge of court actions, furlough programs and re-entry services; knowledge of restorative justice principles and practices; counseling techniques and mediation skills; familiarity with programs, services and community-based organizations; ability to prepare complex written documents using word processing and database systems; ability to supervise and manage; ability to work with a diverse population; oral communication ability; ability to promote, establish and maintain effective working relationships.
The components listed above are considered standardized and, therefore, test questions and answers are not available for public inspection or review.Candidates must pass both examination components described above in order to continue in the examination process.
Background Investigation: Prior to employment with the San Francisco Sheriff's Department, a thorough background investigation will be conducted to determine the candidate's suitability for employment. The investigation may include, but not be limited to: criminal history records, driving records, drug/alcohol screening, and other related employment and personal history records. Reasons for rejection may include use of controlled substances and alcohol, felony conviction, repeated or serious violations of the law, inability to work with co-workers, inability to accept supervision, inability to follow rules and regulations or other relevant factors. Candidates must clear Department of Justice and Federal Bureau of Investigation fingerprinting. Criminal records will be carefully reviewed; candidates who do not report their complete criminal records on their applications will be disqualified. Applicants will be fingerprinted.
Eligible List/Score Report:
A confidential eligible list of applicant names that have passed the civil service examination process will be created, and used for certification purposes only. An examination score report will be established, so applicants can view the ranks, final scores and number of eligible candidates. Applicant information, including names of applicants on the eligible list, shall not be made public unless required by law. However, an eligible list shall be made available for public inspection, upon request, once the eligible list is exhausted or expired and referrals resolved. The eligible list/score report resulting from this civil service examination process is subject to change after adoption (e.g., as a result of appeals), as directed by the Human Resources Director or the Civil Service Commission.
The duration of the eligible list resulting from this examination process will be 24 months, and may be extended with the approval of the Human Resources Director.
Upon approval of the Human Resource Director (see Civil Service Rule 111A.26.5), the eligible list/score report resulting from this announcement may be used by other departments that also use this classification or a similar classification. To find other Departments which use this classification, please see https://sfdhr.org/sites/default/files/documents/Forms-Documents/Position-Count-by-Job-Codes.pdf.
Certification Rule: 
The certification rule for this examination will be Rule of 3 scores. The number of refusals allowed is two.
Departmental Selection Process:
Candidates whose names appear on the adopted eligible list may be invited by the Sheriff's Department to participate in additional interviews and testing processes. Successful candidates will be invited to proceed to the background investigation. Completion of the Background Investigation does not guarantee or imply an offer of employment. The San Francisco Sheriff's Department reserves the right to hire only the most suitably qualified candidates for this position. The decision of the Appointing Officer as to an applicant's qualifications for further screening and appointment will be final.
Verification of Education and Experience: 
Applicants may be required to submit additional verification at any point of the application, examination and departmental selection process. Failure to provide verification, if requested, will result in rejection of application or ineligibility for employment. All statements made on the application or on subsequent documents or during interviews required under this selection process are subject to verification.
Reasonable Accommodation Request: 
Qualified candidates with disabilities requiring reasonable accommodation for this examination process must contact the examination analyst as soon as possible by e-mailing Deana.Kwan@sfgov.org, by calling 415-557-4882 (voice) or if hearing impaired, 415-557-4810 (TDD), or by sending a fax to 415-557-4967. 

Information on requesting reasonable accommodation for persons with disabilities can be found at: https://sfdhr.org/information-about-hiring-process#applicantswithdisabilities
Conviction History
As a finalist, you will be fingerprinted, and your fingerprints will be sent to the California Department of Justice (DOJ) and the Federal Bureau of Investigation (FBI). The resulting report of your conviction history (if any) will be used to determine whether the nature of your conviction (or arrest, in limited circumstances) conflicts with the specific duties and responsibilities of the job for which you are a selected candidate. If a conflict exists, you will be asked to present any evidence of rehabilitation that may mitigate the conflict, except when federal or state regulations bar employment in specific circumstances, such as:
Candidates for positions with the Unified School District and the Community College District may be disqualified from consideration should their conviction history not meet the standards established under the California Education Code.

Candidates for positions with the Recreation and Park Department may be disqualified from consideration should their conviction history not meet the standards established under California Public Resources Code 5164.
Having a conviction history does not automatically preclude you from a job with the City.
If you are a selected candidate, the hiring department will contact you to schedule a fingerprinting appointment.
Disaster Service Workers
All City and County of San Francisco employees are designated Disaster Service Workers through state and local law (California Government Code Section 3100-3109). Employment with the City requires the affirmation of a loyalty oath to this effect. Employees are required to complete all Disaster Service Worker-related training as assigned, and to return to work as ordered in the event of an emergency.
Conclusion
Terms of Announcement: 
Applicants must be guided solely by the provisions of this announcement, including requirements, time periods and other particulars, except when superseded by federal, state or local laws, rules or regulations. Clerical errors may be corrected by the posting the correction on the Department of Human Resources website at www.jobaps.com/sf.
The terms of this announcement may be appealed under Civil Service Rule 111A.35.1. The standard for the review of such appeals is 'abuse of discretion' or 'no rational basis' for establishing the position description, the Minimum Qualifications and/or the certification rule. Appeals must include a written statement of the item(s) being contested and the specific reason(s) why the cited item(s) constitute(s) abuse of discretion by the Human Resources Director. Appeals must be submitted directly to the Executive Officer of the Civil Service Commission within five business days of the announcement issuance date.
Veteran's Preference:
Information regarding requests for Veterans Preference can be found at:
https://sfdhr.org/information-about-hiring-process#veteranspreference
Employment Policies and Procedures: 
Important Employment Information for the City and County of San Francisco can be obtained at http://www.sfdhr.org/index.aspx?page=20 or hard copy at 1 South Van Ness Avenue, 4th Floor.
Copies of Application Documents: 
Applicants should keep copies of all documents submitted, as these will not be returned.
Right to Work: 
All persons entering the City and County of San Francisco workforce are required to provide verification of authorization to work in the United States.
Exam Type: Entrance
Reopened: October 29, 2019
Micki Callahan, Human Resources Director
Department of Human Resources 
Recruitment ID Number: PBT-8420-903780
DHR/DK/415.557.4882
Benefits
All employees hired on or after January 10, 2009 will be required (pursuant to San Francisco Charter Section A8.432) to contribute 2% of pre-tax compensation to fund retiree healthcare. In addition, most employees are required to make a member contribution towards retirement, ranging from 7.5%-13.25% of compensation. For more information on these provisions, please contact the personnel office of the hiring agency.
Powered by