0923 Manager II - Building Manager, 49 South Van Ness
Real Estate Division
Recruitment #PEX-0923-093683
| | |
| --- | --- |
| Department | General Services Agency |
| Analyst | Kingsley Yee |
| Date Opened | 6/17/2019 08:00:00 AM |
| Filing Deadline | 7/29/2019 5:00:00 PM |
| Salary | $111,878.00 - $142,766.00/year |
| Job Type | Permanent Exempt |
Introduction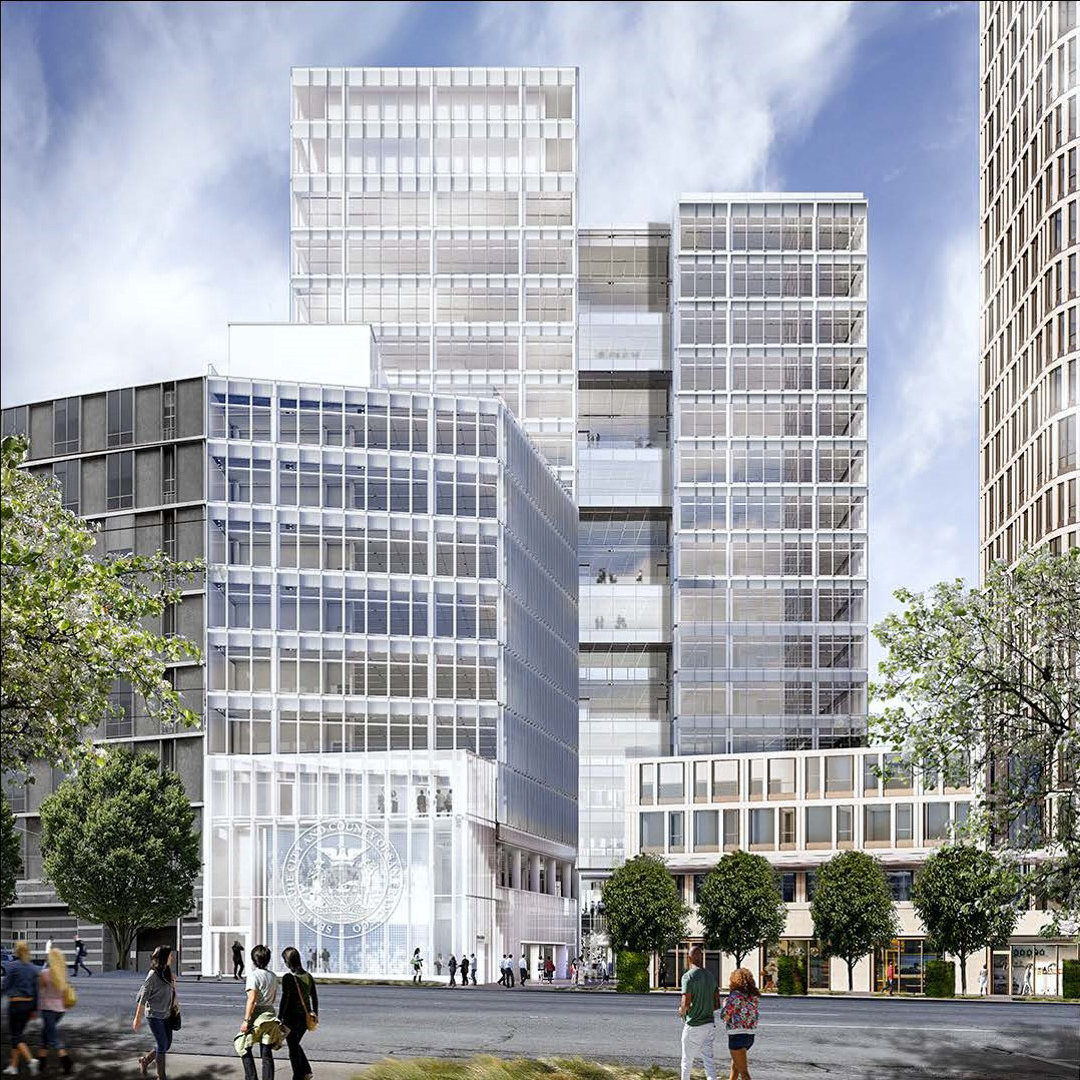 5/7/19 - Filing deadline extended in order to accept a sufficient number of qualified applications.  Applicants who previously applied to this recruitment will not need to reapply.

APPOINTMENT TYPE: Permanent Exempt (PEX), this position is excluded by the Charter from the competitive Civil Service examination process and shall serve at the discretion of the Appointing Officer.

ABOUT US: 
The Real Estate Division (RED) is comprised of a team of over 220 full time staff delivering professional real estate services to a variety of clients.  We have responsibility for:
Acquisition of all real property required for City purposes;

Sale of surplus real property owned by the City;

Leasing of property required by various City departments;

Operations at the Alemany Farmers' and Flea Markets (100 Alemany), and UN Gift Gallery (UN Plaza);

Custodial and engineering services for various City departments at over 60 different locations;

Full service property management services to another 2,000,000 square feet of city-owned offices, including City Hall, 1 South Van Ness Avenue, and the Hall of Justice.
The Division completes market value appraisals or analysis of real property considered for City sale, lease, development or acquisition, and acts as a real estate consultant to Departments, the Mayor, and the Board of Supervisors.

POSITION DESCRIPTION:
The 0923 Building Manager is responsible for management of the day to day operations for the City's newest office building located at 49 South Van Ness Ave.  This will be the largest building the City has constructed in over 50 years and will house over 1,600 City employees.  Construction is well underway with tenant occupancy planned for Summer 2020.  Initial responsibilities for the position will focus on development of policies and procedures for building operations; implementation of plans for critical operation items such as security and parking; participation in construction discussions and decisions as needed; and other functions required to provide for a fully functioning, safe and secure building environment for City staff, visitors and the public.  The position serves as the direct contact between the Real Estate Division and building tenants, including the City's new 39,000 sq. ft. Permit Center to be located on the 2nd floor.

ESSENTIAL FUNCTIONS:
The 0923 Building Manager will oversee the management of the property, building, conference center and training room in the building; supervise a small supporting staff and coordinate with several different City and vendor staff positions including engineering, custodial, laborers, electricians, plumbers, and others; provide weekly updates of building status, issues, and action plan; provide information about the building and orientation process for tenants including signage, policies, procedures – security, safety, etc.; conduct routine interior and exterior building operational inspections; monitor CMMS requests to ensure timely completion and resolution to tenants' satisfaction, and communicates completion with the tenants; assist and coordinate City department moves into and out of building; document, update and distribute tenant manuals and safety handbooks to client departments; coordinate and monitor contractors'/consultants' work on the property; work with other RED management and City staff to ensure janitorial, engineering and labor requests are completed satisfactorily and to respond to issues; prepare proposed budgets that includes a 1, 5, and 10 year budget plan, with detailed justification and persuasive arguments for proposals including City department/tenant moves; work with management and City staff to implement projects, including tenant upgrade projects and to ensure building and building systems are functioning properly; coordinate with management regarding capital project requests and long-range planning for the building; be responsible for management and renewal planning of building contracts such as security, pest control, landscaping, and others; provide project management and coordination of interior and exterior building repair and improvement projects; ensure continued LEED and ADA compliance; liaison with the Bureau of Building Repair (BBR) for scheduling onsite repairs and improvement work; manage security, locks, and access within facilities and coordinate new keys/locks; work with District General Manger and energy star contracted engineer to secure yearly rating; provide feedback and oversight of greening strategies; and performs related duties as assigned.
Minimum Qualifications
1.  Possession of a baccalaureate degree from an accredited college or university; AND
2.  Five (5) years of building or property management experience; AND
3.  Possession of a Fire Safety Director Certification or the ability to obtain this certification no later than May 1, 2020.

DESIRABLE QUALIFICATIONS:
High rise experience, including the coordination of fire drills and possession of a Fire Safety Director certification;

Supervisory experience;

Possession of LEED AP certification;

Possession of a Master's degree.

VERIFICATION: Applicants may be required to submit verification of qualifying education and experience at any point in the application and/or departmental selection process.  Written verification (proof) of qualifying experience must verify that the applicant meets the minimum qualifications stated on the announcement.  Written verification must be submitted on employer's official letterhead, specifying name of employee, dates of employment, types of employment (part-time/full-time), job title(s), description of duties performed, and the verification must be signed by the employer.  City employees will receive credit for the duties of the class to which they are appointed.  Credit for experience obtained outside of the employee's class will be allowed only if recorded in accordance with the provisions of the Civil Service Commission Rules.  Experience claimed in self-employment must be supported by documents verifying income, earnings, business license and experience comparable to the minimum qualifications of the position.  Copies of income tax papers or other documents listing occupations and total earnings must be submitted.  If education verification is required, information on how to verify education requirements, including verifying foreign education credits or degree equivalency, can be found at http://sfdhr.org/index.aspx?page=456.
NOTE: Falsifying one's education, training, or work experience or attempted deception on the application may result in disqualification for this and future job opportunities with the City and County of San Francisco.
How To Apply
Applications for City and County of San Francisco jobs are only accepted through an online process. Visit www.jobaps.com/sf to register an account (if you have not already done so) and begin the application process.
Select the desired job announcement

Select "Apply" and read and acknowledge the information

Select either "I am a New User" if you have not previously registered, or "I have Registered Previously"

Follow instructions on the screen
Submission of a resume, cover letter, and the online supplemental questionnaire is REQUIRED at the time of filing and must be attached to the online application.  The cover letter should also include a statement about why you are interested in the position and why you believe you are the ideal candidate for this role. Late or incomplete submissions will not be considered.  Mailed, hand delivered or faxed documents/applications will not be accepted.

1. To submit a COVER LETTER using the online application:
Select the "Other" tab in the online application

Follow instructions given on screen
2. To submit a RESUME using the online application:
Select the "Resume" tab in the online application

Follow instructions given on screen
3. To submit the SUPPLEMENTAL QUESTIONNAIRE using the online application:
Applicants will be prompted to complete the supplemental questionnaire during the online application process.
Computers are available for the public (from 8:00 a.m. to 5:00 p.m. Monday through Friday) to file online applications in the lobby of the Dept. of Human Resources at 1 South Van Ness Avenue, 4th Floor, San Francisco.

Applicants may be contacted by email about this announcement and, therefore, it is their responsibility to ensure that their registered email address is accurate and kept up-to-date.  Also, applicants must ensure that email from CCSF is not blocked on their computer by a spam filter. To prevent blocking, applicants should set up their email to accept CCSF mail from the following addresses (@sfgov.org, @sfdpw.org, @sfport.com, @flysfo.com, @sfwater.org, @sfdph.org, @asianart.org, @sfmta.com, @sfpl.org, @dcyf.org, @first5sf.org).

Applicants will receive a confirmation email that their online application has been received in response to every announcement for which they file.  Applicants should retain this confirmation email for their records. Failure to receive this email means that the online application was not submitted or received.

All work experience, education, training and other information substantiating how you meet the minimum qualifications must be included on your application by the filing deadline.  Information submitted after the filing deadline will not be considered in determining whether you meet the minimum qualifications.

Applications completed improperly may be cause for ineligibility, disqualification or may lead to lower scores. If you have any questions regarding this recruitment or application process, please contact the analyst at (415) 554-6000.
Selection Procedures
Applications will be screened for relevant qualifying experience. Additional screening mechanisms may be implemented in order to determine candidates' qualifications.  Only those applicants who most closely meet the needs of the Agency will be invited to participate in the selection process.  Applicants meeting the minimum qualifications are not guaranteed advancement to the interview.  Qualified applicants with disabilities requiring reasonable accommodation in the selection process must contact the Agency by phone at (415) 554-6000 or, if hearing impaired at (415) 554-6015 (TTY).

THE CITY AND COUNTY OF SAN FRANCISCO IS AN EQUAL OPPORTUNITY EMPLOYER. MINORITIES, WOMEN AND PERSONS WITH DISABILITIES ARE ENCOURAGED TO APPLY.
Conviction History
As a selected candidate for a job, you will be fingerprinted, and your fingerprints will be sent to the California Department of Justice (DOJ) and the Federal Bureau of Investigation (FBI). The resulting report of your conviction history (if any) will be used to determine whether the nature of your conviction (or arrest, in limited circumstances) conflicts with the specific duties and responsibilities of the job for which you are a selected candidate. If a conflict exists, you will be asked to present any evidence of rehabilitation that may mitigate the conflict, except when federal or state regulations bar employment in specific circumstances, such as:
Candidates for positions with the Unified School District and the Community College District may be disqualified from consideration should their conviction history not meet the standards established under the California Education Code.

Candidates for positions with the Recreation and Park Department may be disqualified from consideration should their conviction history not meet the standards established under California Public Resources Code 5164.
Having a conviction history does not automatically preclude you from a job with the City.
If you are a selected candidate, the hiring department will contact you to schedule a fingerprinting appointment.
Disaster Service Workers
All City and County of San Francisco employees are designated Disaster Service Workers through state and local law (California Government Code Section 3100-3109). Employment with the City requires the affirmation of a loyalty oath to this effect. Employees are required to complete all Disaster Service Worker-related training as assigned, and to return to work as ordered in the event of an emergency.
Conclusion
General Information concerning City and County of San Francisco Employment Policies and Procedures: Important Employment Information for the City and County of San Francisco can be obtained at http://www.sfdhr.org/index.aspx?page=20 or hard copy at 1 South Van Ness Avenue, 4th Floor.
Copies of Application Documents: Applicants should keep copies of all documents submitted, as these will not be returned.
Right to Work: All persons entering the City and County of San Francisco workforce are required to provide verification of authorization to work in the United States.
Benefits
All employees hired on or after January 10, 2009 will be required (pursuant to San Francisco Charter Section A8.432) to contribute 2% of pre-tax compensation to fund retiree healthcare. In addition, most employees are required to make a member contribution towards retirement, ranging from 7.5%-13.25% of compensation. For more information on these provisions, please contact the personnel office of the hiring agency.
Powered by