5502 Project Manager
Project Manager I
Recruitment #PEX-5502-082239
| | |
| --- | --- |
| Department | Department of Technology |
| Analyst | Ryan Lim |
| Date Opened | 11/22/2017 2:00:00 PM |
| Filing Deadline | 1/3/2018 2:00:00 PM |
| Salary | $65.83 - $65.83/hour; $11,410.00 - $11,410.00/month; $136,916.00 - $136,916.00/year |
| Job Type | Permanent Exempt |
Introduction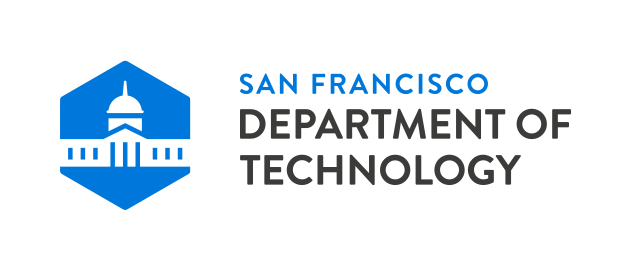 This announcement may close at any time but not before December 1, 2017.
Position:
The Department of Technology is the centralized technology services provider within San Francisco City & County government, delivering technology infrastructure and services to approximately 28,000 employees and 800,000 citizens. The department has an annual operating budget of over $97M and contains over 220 employees. Core service areas include: Technology Architecture & Security, Technology Service Delivery & Management, Client Services & Project Management Office, Public Safety Systems & Wiring, Technology Administration, Policy & Governance, and Public Communications.

The Project Manager is responsible for to manage small-to-medium size infrastructure projects for the City Department of Technology's Project Management Office (PMO). The Project Manager will coordinate with 50+ City departments and agencies, and the Department of Technology infrastructure, operations, finance, accounting, procurement, budget, support services, information security, and leadership.  The Project Manager will partner with our client departments to manage initiatives, formulate business cases, manage requirements, build a work breakdown structure, produce project schedules, gather risks and issues, track action items, compose and guide meeting agendas, and provide status.  

Projects are related to integrating City financial systems and processes with departmental financial systems and processes, managing complex contract agreements, and accommodating real estate projects with LAN/WAN network, WiFi, VoIP, cloud computing, and audio-visual needs.  

Individuals in this role must be able to communicate clearly, negotiate diplomatically, listen and ask clarifying questions, mitigate conflict, build alliances and achieve desired results using strong interpersonal and diplomacy skills. They work closely with others on issues across departmental boundaries. Their knowledge of technology risks and opportunities are shared to improve the efficiency and effectiveness of the City's technology landscape.  

Essential qualities include being able to work well with ambiguity, define a problem, have good judgment, accurately identify and describe cause and effect relationships, raise clear evidence based recommendations, issue spot/raise red flags, and provide clear timely decisive feedback and guidance to delivery teams.  In addition, Project Managers are required to understand and participate in technical conversations and request that decisions be made by subject matter experts.  It is a strong plus to have existing relationships within the City including the Department of Technology.

Essential Job Duties and Functions:
• Gather requirements for project requests, ensure they are well-documented and tracked

• Work with various teams to ensure that they plan for, design, implement, and deploy solutions.

• Compose and manage scope, resources, cost, schedule, status reports, risk, issues, action items, project charters, stakeholder plans, communications plans, project changes, project documents, and lessons learned.

• Interact with stakeholders from multiple City agencies to ensure they are aware of progress.

Job Type:
The Permanent Exempt- Full Time position is excluded by the Charter from the competitive civil service examination process and shall serve at the discretion of the appointing officer. This project position has an anticipated duration of 36 months and will not result in an eligible list or permanent civil service hiring.

Nature of Work:
Incumbent must be willing to work a 40-hour week as determined by the department.  Travel within San Francisco may be required.

Work Location:
Incumbent will conduct the majority of work at the Department of Technology, 1 South Van Ness. However, there may be situations where the incumbent will be required to work at other sites throughout the City of San Francisco as necessary.
Minimum Qualifications
These minimum qualifications establish the education, training, experience, special skills and/or license(s) which are required for employment in the classification. Please note, additional qualifications (i.e., special conditions) may apply to a particular position and will be stated on the exam/job announcement.
1) A Bachelor's Degree in Computer Science, Information Technology or other related field and two years of experience implementing and managing integrated information systems projects, OR

2) Six years of experience implementing and managing integrated information systems projects.
Highly Desirable Qualifications:
1. 5-year experience working within the City and County of San Francisco in an IT role having built relationships with key City IT department leadership.
2. Experience with finance, accounting, procurement, and budget.
3. Three (3) to four (4) years in the information systems field of directly related experience that demonstrates a wide range of knowledge and abilities.
4. IT infrastructure, applications, telecommunications and/or other assigned area of expertise.
5. Project & portfolio management practices & methodologies.
6. Performance monitoring practices and methodologies.
7. Strong business finance principles & CCSF budgetary & procurement environment.
8. Ability to perform business and process analysis
9. Proven ability to build, maintain and extend relationships across the organization.
10. Ability to manage and direct activities of others in a matrixed & multi-project environment

NOTE:
1. Medical Testing: Prior to appointment, eligible candidates must successfully pass the TB testing Process.
2. Security Clearances and Background Investigations: Positions in this classification may require that successful candidates who become eligible for appointment may be required to go through a background investigation to determine the candidate's suitability for employment in this classification. Factors considered in the investigation may include employment history, use of illegal/controlled substances. Reasons for rejection based on this investigation may include, but not limited to: applicable convictions, repeated or serious violations of the law, inability to accept supervision, inability to follow rules and regulations, falsification of application materials and/or other relevant factors. Failure to obtain and maintain security clearance may be basis for termination.
How To Apply
Applications for City and County of San Francisco jobs are only accepted through an online process. Visit www.jobaps.com/sf to register an account (if you have not already done so) and begin the application process.
Select the desired job announcement

Select "Apply" and read and acknowledge the information

Select either "I am a New User" if you have not previously registered, or "I have Registered Previously"

Follow instructions on the screen
Computers are available for the public (from 8:00 a.m. to 5:00 p.m. Monday through Friday) to file online applications in the lobby of the Dept. of Human Resources at 1 South Van Ness Avenue, 4th Floor, San Francisco.
Applicants may be contacted by email about this announcement and, therefore, it is their responsibility to ensure that their registered email address is accurate and kept up-to-date. Also, applicants must ensure that email from CCSF is not blocked on their computer by a spam filter. To prevent blocking, applicants should set up their email to accept CCSF mail from the following addresses (@sfgov.org, @sfdpw.org, @sfport.com, @flysfo.com, @sfwater.org, @sfdph.org, @asianart.org, @sfmta.com, @sfpl.org, @dcyf.org, @first5sf.org).
Applicants will receive a confirmation email that their online application has been received in response to every announcement for which they file. Applicants should retain this confirmation email for their records. Failure to receive this email means that the online application was not submitted or received.
All work experience, education, training and other information substantiating how you meet the minimum qualifications must be included on your application by the filing deadline. Information submitted after the filing deadline will not be considered in determining whether you meet the minimum qualifications.
Applications completed improperly may be cause for ineligibility, disqualification or may lead to lower scores.
If you have any questions regarding this recruitment or application process, please contact the exam analyst, Ryan Lim, by telephone at 415-581-4065, or by email at ryan.lim@sfdpw.org.
Selection Procedures
The selection process will include evaluation of applications in relation to minimum requirements. Depending on the number of applicants, the Department may establish and implement additional screening mechanisms to comparatively evaluate qualifications of candidates. If this becomes necessary, only those applicants whose qualifications most closely meet the needs of the Department will be invited for an interview.

Note: Applicants who meet the minimum qualifications are not guaranteed to advance through all of the steps in the selection process.

Verification:
Applicants may be required to submit verification of qualifying education and experience at any point during the recruitment and selection process. If education verification is required, information on how to verify education requirements, including verifying foreign education credits or degree equivalency, can be found at http://sfdhr.org/index.aspx?page=456
Note: Falsifying one's education, training, or work experience or attempted deception on the application may result in disqualification for this and future job opportunities with the City and County of San Francisco.
THE CITY AND COUNTY OF SAN FRANCISCO IS AN EQUAL OPPORTUNITY EMPLOYER. MINORITIES, WOMEN AND PERSONS WITH DISABILITIES ARE ENCOURAGED TO APPLY.
Conviction History
As a finalist for a job, you will be fingerprinted, and your fingerprints will be sent to the California Department of Justice (DOJ) and the Federal Bureau of Investigation (FBI). The resulting report of your conviction history (if any) will be used to determine whether the nature of your conviction (or arrest, in limited circumstances) conflicts with the specific duties and responsibilities of the job for which you are a finalist. If a conflict exists, you will be asked to present any evidence of rehabilitation that may mitigate the conflict, except when federal or state regulations bar employment in specific circumstances, such as:
Candidates applying for positions with the Unified School District and the Community College District may be disqualified from consideration should their conviction history not meet the standards established under the California Education Code.

Candidates applying for positions with the Recreation and Park Department may be disqualified from consideration should their conviction history not meet the standards established under California Public Resources Code 5164.
Having a conviction history does not automatically preclude you from a job with the City.
If you are selected as a finalist, the hiring department will contact you to schedule a fingerprinting appointment.
Disaster Service Workers
All City and County of San Francisco employees are designated Disaster Service Workers through state and local law (California Government Code Section 3100-3109). Employment with the City requires the affirmation of a loyalty oath to this effect. Employees are required to complete all Disaster Service Worker-related training as assigned, and to return to work as ordered in the event of an emergency.
Conclusion
Terms of Announcement:

Applicants must be guided solely by the provisions of this announcement, including requirements, time periods and other particulars, except when superseded by federal, state or local laws, rules or regulations.



Requests:


Applicants with disabilities who meet the minimum eligibility requirements for this job announcement can find information on requesting a reasonable ADA Accommodation at:
http://www.sfdhr.org/index.aspx?page=20#applicantswithdisabilities


General Information concerning City and County of San Francisco Employment Policies and Procedures: Important Employment Information for the City and County of San Francisco can be obtained at http://www.sfdhr.org/index.aspx?page=20 or hard copy at 1 South Van Ness Avenue, 4th Floor.



Copies of Application Documents:

Applicants should keep copies of all documents submitted, as these will not be returned.



Right to Work:

All persons entering the City and County of San Francisco workforce are required to provide verification of authorization to work in the United States.

Issued: November 22nd, 2017
Micki Callahan
Human Resources Director
Department of Human Resources
Recruitment ID Number: 082239
DT/RL/415-581-4065
Position #01133360 
Benefits
All employees hired on or after January 10, 2009 will be required (pursuant to San Francisco Charter Section A8.432) to contribute 2% of pre-tax compensation to fund retiree healthcare. In addition, most employees are required to make a member contribution towards retirement, ranging from 7.5%-13.25% of compensation. For more information on these provisions, please contact the personnel office of the hiring agency.
Powered by