7514 General Laborer
Transfer Opportunity
Recruitment #PTX-7514-104277
| | |
| --- | --- |
| Specialty | Real Estate Division |
| Department | Administrative Services |
| Analyst | Maria Chan |
| Date Opened | 3/10/2020 1:00:00 PM |
| Filing Deadline | 4/3/2020 5:00:00 PM |
| Salary | $29.51 - $35.89/hour; $5,116.00 - $6,221.00/month; $61,386.00 - $74,646.00/year |
| Job Type | Permanent Transfer |
| Employment Type | Full-Time |
Introduction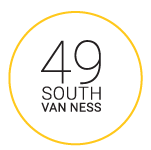 APPOINTMENT TYPE: Permanent Transfer.  In order to be considered for appointment to this position, you must have current permanent status in Class 7514 General Laborer with the City and County of San Francisco and be seeking a permanent transfer. 
ABOUT US:  The Real Estate Division (RED) is comprised of a team of over 220 full time staff delivering professional real estate services to a variety of clients.  We have responsibility for: Acquisition of all real property required for City purposes; Sale of surplus real property owned by the City; Leasing of property required by various City departments; Operations at the Alemany Farmers' and Flea Markets (100 Alemany), and UN Gift Gallery (UN Plaza); Custodial and engineering services for various City departments at over 60 different locations; Full service property management services to another 2,000,000 square feet of city-owned offices, including City Hall, 1 South Van Ness Avenue, and the Hall of Justice. The Division completes market value appraisals or analysis of real property considered for City sale, lease, development or acquisition, and acts as a real estate consultant to Departments, the Mayor, and the Board of Supervisors.
POSITION DESCRIPTION: Under general supervision, the 7514 General Laborer performs a variety of manual labor tasks such as removing debris from construction, maintenance, wrecking, or repair work; loading and unloading materials, supplies, furniture, and equipment; may work as part of a crew with other crafts; and operating various types of equipment and machinery including pneumatic and hand tools associated with general construction.
This position will be located at 49 South Van Ness Avenue. This will be the largest building the City has constructed in over 50 years and will house over 1,600 City employees.  Construction is well underway with tenant occupancy planned for Summer 2020.
ESSENTIAL FUNCTIONS:
1. Excavates trenches (using various pneumatic and hand tools, including 90-pound jackhammers) for water and sewer lines, underground utility repair, or electrical conduits; backfills and compacts excavations; and potholes transmission mains and service piping.
2. Clears culverts, stakes fabric to prevent erosion of work sites, and cements and rip-raps upstream and downstream of culverts.
3. Stabilizes embankments by building wetwalls and drywalls alongside roadways and waterways.
4. Clears obstacles prior to machine mowing.
5. Serves as flag operator and sets up traffic barricades and lights or other barriers around work sites (on streets or in other locations).
6. Clears and chips vegetation, brush, limbs; clears firebreaks, watershed roadways, v-ditches, jogging and foot paths, pipeline rights-of-way, around structures, buildings, risers, vaults, and valve lots; cuts access routes to watershed domestic utility lines and springs; removes small trees and grinds stumps.
7. Installs and maintains chain link, barbed wire and hogwire fencing; cements watershed gate posts and chain link fence posts.
8. Loads and unloads materials, supplies, furniture, and/or equipment by hand or with booms, power tailgate, forklift, and other moving equipment for moving to and from worksites (examples: jackhammers, sandbags, cement bags, debris bags, railroad ties, whackers, vibratory plates).
9. Removes and cleans up debris resulting from construction, maintenance, wrecking, or repair work around grounds and building areas using hands, broom, shovel, wheel barrow, etc.
10. Works in confined spaces to assist in cleaning and flushing catch basins, septic tanks, or sewage treatment plants with shovels, hoses, and pumps to ensure proper drainage of the sewer system.
11. Operates and maintains pneumatic, electrical, mechanical, and hand tools including air compressors, jack hammers, tie tampers, sand blasters, steam cleaners, hoists, drills, chain saws, cement mixers, chipping guns, weed whackers, spaders, stump grinders, fence stretchers, aerial lift buckets, and other hand tools to assist craft workers in getting their jobs done.
12. Mixes and prepares concrete.
13. Assists in the application of concrete and asphalt to repair roads and sidewalks.
14. Sweeps streets and sidewalks
15. Applies disinfectants, de-greasers, and herbicides to streets and sidewalks.
16. Scrubs streets, sidewalks, and plazas with a broom or high-pressure water hose.
17. Picks up litter and puts debris into bags.
18. Cleans up illegal dumping sites, spills on city streets, and sites of accidents.
19. Removes litter and signs from poles and benches.
20. Operates motorized sidewalk sweepers to clean sidewalks.
21. Uses radio communication system or other communication devices.
22. Manages a tool room, distributing tools and tracking inventory.
23. Completes forms such as work orders, daily work or field reports, and/or accident report forms.
24. Drives a truck and/or car to work sites and follows route or other maps.
25. Prepare surfaces for painting; removes graffiti from public/private property using a computerized color matching program, soda blaster, and/or steam cleaner
Minimum Qualifications
Experience:
Three (3) years (6000 hours) of journey-level experience as a general laborer in the construction field.

License and Certification:
Possession of a valid Class C California driver license (must be maintained during employment).

Substitution:
Completion of a California Division of Apprenticeship Standards (DAS) or United States Department of Labor (DOL) approved apprentice construction laborer program may be substituted for the required experience.
VERIFICATION: Applicants may be required to submit verification of qualifying education and experience at any point in the application and/or departmental selection process. Written verification (proof) of qualifying experience must verify that the applicant meets the minimum qualifications stated on the announcement. Written verification must be submitted on employer's official letterhead, specifying name of employee, dates of employment, types of employment (part-time/full-time), job title(s), description of duties performed, and the verification must be signed by the employer. City employees will receive credit for the duties of the class to which they are appointed. Credit for experience obtained outside of the employee's class will be allowed only if recorded in accordance with the provisions of the Civil Service Commission Rules. Experience claimed in self-employment must be supported by documents verifying income, earnings, business license and experience comparable to the minimum qualifications of the position. Copies of income tax papers or other documents listing occupations and total earnings must be submitted. If education verification is required, information on how to verify education requirements, including verifying foreign education credits or degree equivalency, can be found at http://sfdhr.org/index.aspx?page=456.
NOTE: Falsifying one's education, training, or work experience or attempted deception on the application may result in disqualification for this and future job opportunities with the City and County of San Francisco.
How To Apply
Applications for City and County of San Francisco jobs are only accepted through an online process. Visit www.jobaps.com/sf to register an account (if you have not already done so) and begin the application process.
Select the desired job announcement

Select "Apply" and read and acknowledge the information

Select either "I am a New User" if you have not previously registered, or "I have Registered Previously"

Follow instructions on the screen
Computers are available for the public (from 8:00 a.m. to 5:00 p.m. Monday through Friday) to file online applications in the lobby of the Dept. of Human Resources at 1 South Van Ness Avenue, 4th Floor, San Francisco.
Applicants may be contacted by email about this announcement and, therefore, it is their responsibility to ensure that their registered email address is accurate and kept up-to-date.  Also, applicants must ensure that email from CCSF is not blocked on their computer by a spam filter.  To prevent blocking, applicants should set up their email to accept CCSF mail from the following addresses (@sfgov.org, @sfdpw.org, @sfport.com, @flysfo.com, @sfwater.org, @sfdph.org, @asianart.org, @sfmta.com, @sfpl.org, @dcyf.org, @first5sf.org, @famsf.org, @ccsf.edu).
Applicants will receive a confirmation email that their online application has been received in response to every announcement for which they file.  Applicants should retain this confirmation email for their records.  Failure to receive this email means that the online application was not submitted or received.
All work experience, education, training and other information substantiating how you meet the minimum qualifications must be included on your application by the filing deadline.  Information submitted after the filing deadline will not be considered in determining whether you meet the minimum qualifications.
Applications completed improperly may be cause for ineligibility, disqualification or may lead to lower scores.
If you have any questions regarding this recruitment or application process, please contact the exam analyst, Maria Chan, by telephone at (415) 554-6002, or by email at maria.chan@sfdpw.org.
Selection Procedures
Applications will be screened for relevant qualifying experience. Additional screening mechanisms may be implemented in order to determine candidates' qualifications. Only those applicants who most closely meet the needs of the Agency will be invited to participate in the selection process. Applicants meeting the minimum qualifications are not guaranteed advancement to the interview. Qualified applicants with disabilities requiring reasonable accommodation in the selection process must contact the Agency by phone at (415) 554-6002 or, if hearing impaired at (415) 554-6015 (TTY).
Conviction History
As a selected candidate for a job, you will be fingerprinted, and your fingerprints will be sent to the California Department of Justice (DOJ) and the Federal Bureau of Investigation (FBI). The resulting report of your conviction history (if any) will be used to determine whether the nature of your conviction (or arrest, in limited circumstances) conflicts with the specific duties and responsibilities of the job for which you are a selected candidate. If a conflict exists, you will be asked to present any evidence of rehabilitation that may mitigate the conflict, except when federal or state regulations bar employment in specific circumstances, such as:
Candidates for positions with the Unified School District and the Community College District may be disqualified from consideration should their conviction history not meet the standards established under the California Education Code.
Candidates for positions with the Recreation and Park Department may be disqualified from consideration should their conviction history not meet the standards established under California Public Resources Code 5164.
Having a conviction history does not automatically preclude you from a job with the City.
If you are a selected candidate, the hiring department will contact you to schedule a fingerprinting appointment.
Disaster Service Workers
All City and County of San Francisco employees are designated Disaster Service Workers through state and local law (California Government Code Section 3100-3109). Employment with the City requires the affirmation of a loyalty oath to this effect. Employees are required to complete all Disaster Service Worker-related training as assigned, and to return to work as ordered in the event of an emergency.
Conclusion
General Information concerning City and County of San Francisco Employment Policies and Procedures:
Important Employment Information for the City and County of San Francisco can be obtained at http://sfdhr.org/information-about-hiring-process or hard copy at 1 South Van Ness Avenue, 4th Floor.
Copies of Application Documents:
Applicants should keep copies of all documents submitted, as these will not be returned.
Right to Work:
All persons entering the City and County of San Francisco workforce are required to provide verification of authorization to work in the United States.
  
Issued: March 10, 2020
Micki  Callahan
Human Resources Director
Department of Human Resources
Recruitment ID Number: PTX-7514-104277
ADM/ mpc/ (415) 554-6002
Benefits
All employees hired on or after January 10, 2009 will be required (pursuant to San Francisco Charter Section A8.432) to contribute 2% of pre-tax compensation to fund retiree healthcare. In addition, most employees are required to make a member contribution towards retirement, ranging from 7.5%-13.25% of compensation. For more information on these provisions, please contact the personnel office of the hiring agency.
For more information about benefits, please click here.
Powered by