1043 Virtualization and Storage Engineer
Recruitment #TEX-1043-902520
| | |
| --- | --- |
| Department | Department of Technology |
| Analyst | Patrick Cheng |
| Date Opened | 12/19/2017 5:00:00 PM |
| Filing Deadline | 1/23/2018 10:00:00 AM |
| Salary | $55.53 - $69.83/hour; $9,624.00 - $12,103.00/month; $115,492.00 - $145,236.00/year |
| Job Type | Temporary Exempt |
Introduction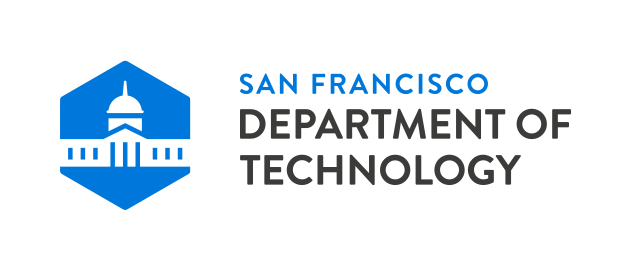 ABOUT US:
The Department of Technology is the centralized technology services provider within San Francisco City & County government, delivering technology infrastructure and services to approximately 28,000 employees and 800,000 citizens. The department has an annual operating budget of over $97M and contains over 220 employees. Core service areas include: Technology Architecture & Security, Technology Service Delivery & Management, Client Services & Project Management Office, Public Safety Systems & Wiring, Technology Administration, Policy & Governance, and Public Communications.
ABOUT THE POSITION:
In alignment with our vision of providing "cloud" to the departments of San Francisco, we have created a team to support and enhance the virtualization environment by leveraging internal cloud as well as external government cloud.
POSITION SUMMARY:
We are seeking a visionary technical thought-leader to serve as Virtualization and Storage Engineer, reporting to the Virtualization Systems Manager. As the Virtualization and Storage Engineer, you will be responsible for design, plan, install, document and maintain all aspects of the virtualization technology stack.
POSITION RESPONSIBILITIES:
· Design, plan, install, test, integrate, implement, document, maintain and enhance the physical and logical components of a large complex system of virtual servers, virtual server platforms and storage. This may involve the analysis and evaluation of systems software, hardware and communications strategies.
· Document procedures and troubleshooting steps related to all aspects of the virtualization platform, including but not exclusive to underlying hardware comprising compute (blades), storage (SAN/NAS), storage and data networks, and software; develop and review documentation prior to general distribution.
· Implement and validate various compliance related settings and standards to meet regulatory and compliance needs. Ensure departmental data and network security requirements are maintained on all Department of Technology virtual platforms.
· Collaborate, lead and participate in efforts requiring involvement across multiple teams and technologies for project task and problem resolution.
· Assess, plan, implement, and maintain a multi-tenant VMware based vCloud Automation Environment within VCE vBlock and separate Cisco Unified Computing System based platforms.
· Perform departmental and system-wide virtual and storage system assessments, including "physical to virtual" and "virtual to virtual" server migrations over dissimilar platforms and technologies. Optimize software and hardware parameters for smooth integration/migration and assist in determining network efficiencies.
· Ensure system recoverability and performance stability of all aspects of software and hardware comprising the virtual platform and virtual machines running on the platform, both management and tenant.
JOB TYPE: This Temporary-Exempt - Full time ( Category 17) position is excluded by the Charter from the competitive civil service examination process and shall serve at the discretion of the appointing officer. This position has an anticipated duration of no more than two (2) years and will not result in an eligible list or permanent civil service hiring.
WORK LOCATION: Incumbent will conduct the majority of work at the Department of Technology, (1 South Van Ness San Francisco). However, there may be situations where the incumbent will be required to work at other sites throughout the City of San Francisco as necessary.
NATURE OF WORK: Incumbent must be willing to work (M-F 40-hour week and 24/7 on call) as determined by the department. Travel within San Francisco and to Rancho Cordova may be required.
Minimum Qualifications
These minimum qualifications establish the education, training, experience, special skills and/or license(s) which are required for employment in the classification. Please note, additional qualifications (i.e., special conditions) may apply to a particular position and will be stated on the exam/job announcement.
Education:
An associate degree in computer science or a closely related field from an accredited college or university OR its equivalent in terms of total course credits/units [i.e., at least sixty (60) semester or ninety (90) quarter credits/units with a minimum of twenty (20) semester or thirty (30) quarter credits/units in computer science or a closely-related field].
Experience:
Three (3) years of experience analyzing, installing, configuring, enhancing, and/or maintaining the components of an enterprise network.
Substitution:
Additional experience as described above may be substituted for the required degree on a year-for-year basis (up to a maximum of two (2) years). One (1) year is equivalent to thirty (30) semester units/ forty-five (45) quarter units with a minimum of 10 semester / 15 quarter units in computer science or a closely related field.
NOTE:
1. MEDICAL TESTING: Prior to appointment, eligible candidates must successfully pass the TB testing Process.
2. SECURITY CLEARANCES AND BACKGROUND INVESTIGATIONS: Positions in this classification may require that successful candidates who become eligible for appointment may be required to go through a background investigation to determine the candidate's suitability for employment in this classification. Factors considered in the investigation may include employment history, use of illegal/controlled substances. Reasons for rejection based on this investigation may include, but not limited to: applicable convictions, repeated or serious violations of the law, inability to accept supervision, inability to follow rules and regulations, falsification of application materials and/or other relevant factors. Failure to obtain and maintain security clearance may be basis for termination.
How To Apply
Applications for City and County of San Francisco jobs are only accepted through an online process. Visit www.jobaps.com/sf to register an account (if you have not already done so) and begin the application process.
Select the desired job announcement

Select "Apply" and read and acknowledge the information

Select either "I am a New User" if you have not previously registered, or "I have Registered Previously"

Follow instructions on the screen
Computers are available for the public (from 8:00 a.m. to 5:00 p.m. Monday through Friday) to file online applications in the lobby of the Dept. of Human Resources at 1 South Van Ness Avenue, 4th Floor, San Francisco.
Applicants may be contacted by email about this announcement and, therefore, it is their responsibility to ensure that their registered email address is accurate and kept up-to-date. Also, applicants must ensure that email from CCSF is not blocked on their computer by a spam filter. To prevent blocking, applicants should set up their email to accept CCSF mail from the following addresses (@sfgov.org, @sfdpw.org, @sfport.com, @flysfo.com, @sfwater.org, @sfdph.org, @asianart.org, @sfmta.com, @sfpl.org, @dcyf.org, @first5sf.org).
Applicants will receive a confirmation email that their online application has been received in response to every announcement for which they file. Applicants should retain this confirmation email for their records. Failure to receive this email means that the online application was not submitted or received.
All work experience, education, training and other information substantiating how you meet the minimum qualifications must be included on your application by the filing deadline. Information submitted after the filing deadline will not be considered in determining whether you meet the minimum qualifications.
Applications completed improperly may be cause for ineligibility, disqualification or may lead to lower scores.
If you have any questions regarding this recruitment or application process, please contact the analyst, Patrick Cheng, by telephone at 415-581-3911, or by email at Patrick.Cheng@sfdpw.org. 
Resumes may be attached to the application; however, resumes will not be accepted in lieu of a completed City and County of San Francisco application.
Note: Falsifying one's education, training, or work experience or attempted deception on the application may result in disqualification for this and future job opportunities with the City and County of San Francisco.
Selection Procedures
The selection process will include evaluation of applications in relation to minimum requirements. Depending on the number of applicants, the Department may establish and implement additional screening mechanisms to comparatively evaluate qualifications of candidates. If this becomes necessary, only those applicants whose qualifications most closely meet the needs of the Department will be invited for an interview.

Note: Applicants who meet the minimum qualifications are not guaranteed to advance through all of the steps in the selection process.
Verification:
Applicants may be required to submit verification of qualifying education and experience at any point during the recruitment and selection process. If education verification is required, information on how to verify education requirements, including verifying foreign education credits or degree equivalency, can be found at http://sfdhr.org/index.aspx?page=456
Note: Falsifying one's education, training, or work experience or attempted deception on the application may result in disqualification for this and future job opportunities with the City and County of San Francisco.

THE CITY AND COUNTY OF SAN FRANCISCO IS AN EQUAL OPPORTUNITY EMPLOYER. MINORITIES, WOMEN AND PERSONS WITH DISABILITIES ARE ENCOURAGED TO APPLY.
Conviction History
As a finalist for a job, you will be fingerprinted, and your fingerprints will be sent to the California Department of Justice (DOJ) and the Federal Bureau of Investigation (FBI). The resulting report of your conviction history (if any) will be used to determine whether the nature of your conviction (or arrest, in limited circumstances) conflicts with the specific duties and responsibilities of the job for which you are a finalist. If a conflict exists, you will be asked to present any evidence of rehabilitation that may mitigate the conflict, except when federal or state regulations bar employment in specific circumstances, such as:
Candidates applying for positions with the Unified School District and the Community College District may be disqualified from consideration should their conviction history not meet the standards established under the California Education Code.

Candidates applying for positions with the Recreation and Park Department may be disqualified from consideration should their conviction history not meet the standards established under California Public Resources Code 5164.
Having a conviction history does not automatically preclude you from a job with the City.
If you are selected as a finalist, the hiring department will contact you to schedule a fingerprinting appointment.
Disaster Service Workers
All City and County of San Francisco employees are designated Disaster Service Workers through state and local law (California Government Code Section 3100-3109). Employment with the City requires the affirmation of a loyalty oath to this effect. Employees are required to complete all Disaster Service Worker-related training as assigned, and to return to work as ordered in the event of an emergency.
Conclusion
Requests:
Applicants with disabilities who meet the minimum eligibility requirements for this job announcement can find information on requesting a reasonable ADA Accommodation at:
http://sfdhr.org/information-about-hiring-process#applicantswithdisabilities
General Information concerning City and County of San Francisco Employment Policies and Procedures:
Important Employment Information for the City and County of San Francisco can be obtained at http://sfdhr.org/information-about-hiring-process or hard copy at 1 South Van Ness Avenue, 4th Floor.
Copies of Application Documents:
Applicants should keep copies of all documents submitted, as these will not be returned.
Right to Work:
All persons entering the City and County of San Francisco workforce are required to provide verification of authorization to work in the United States.

Issued: December 19th, 2017
Micki Callahan
Human Resources Director
Department of Human Resources
Recruitment ID Number: PEX-1043-902520
DT/ PC/ 415-581-3911
Benefits
All employees hired on or after January 10, 2009 will be required (pursuant to San Francisco Charter Section A8.432) to contribute 2% of pre-tax compensation to fund retiree healthcare. In addition, most employees are required to make a member contribution towards retirement, ranging from 7.5%-13.25% of compensation. For more information on these provisions, please contact the personnel office of the hiring agency.
Powered by