7308 Cable Splicer
Recruitment #TEX-7308-067534
| | |
| --- | --- |
| Specialty | A |
| Department | Department of Technology |
| Analyst | Patrick Cheng |
| Date Opened | 8/10/2017 5:00:00 PM |
| Filing Deadline | 9/13/2017 5:00:00 PM |
| Salary | $45.23 - $54.98/hour; $7,839.00 - $9,529.00/month; $94,068.00 - $114,348.00/year |
| Job Type | Temporary Exempt |
| Employment Type | Full-Time |
Introduction
This position has be re-opened for further recruitment to expand the applicant pool.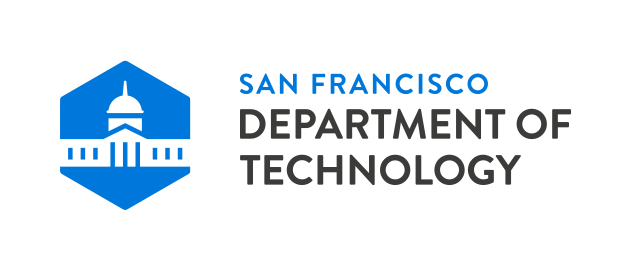 POSITION DESCRIPTION: Under general supervision, the Cable Splicer performs journey level fiber cable repair splicing and troubleshooting tasks relative to installation and maintenance of copper and fiber cable owned or subscribed to by the City and County of San Francisco.  
ESSENTIAL DUTIES:
·         Installs, arranges, splices, terminates and tests data and telecommunication cables, including outdoor copper and/or fiber optics cables.
·         Troubleshoots outdoor copper cable and fiber optic installations using copper analyzing equipment, optical time domain reflectometers (OTDRs), power meters and light sources, and other diagnostic tools, equipment and procedures.
·         Locates and repairs fiber cable faults; installs underground cable; performs cable sizing, gauging, splicing, terminating and closing; uses proper confined space entry procedures in underground vaults.
·         Performs installations, testing, and acceptance of circuits on both copper and fiber optic cabling.
·         Performs splicing of fiber of various strands.
·         Maintains and updates database of installation and repair work, service requests and work orders; maintains database of parts and components inventory.
·         Provides technical expertise and information to engineering staff and outside wiring contractors as needed.
·         Estimates cost of copper and fiber optic cable installations; maintains records of materials ordered.
·         Performs related duties as assigned.
JOB TYPE:  This Temporary Exempt - Full Time (Category 18) position is excluded by the Charter from the competitive civil service examination process and shall serve at the discretion of the appointing officer. This position has an anticipated duration of no more than two (2) years and will not result in an eligible list or permanent civil service hiring.
WORK LOCATION:
Incumbent will conduct the majority of work at the Department of Technology, Public Safety Division 1800Jerrold Ave. San Francisco, CA  94124. However, there may be situations where the incumbent will be required to work at other sites throughout the City of San Francisco as required.
NATURE OF WORK:
Incumbents may be required to work alternate shifts during seven (7) day/twenty four (24) hour workweek. Some tasks may require the lifting, carrying or moving with assistance, objects weighing up to forty (40) lbs. Positions may require working at jobs that requires continual standing, kneeling, and bending.  This may also include working in confined spaces.
Minimum Qualifications
1. Four years experience working in the telecommunications industry as a Cable Splicer, which includes two years experience installing, arranging, splicing, terminating and testing copper cabling and two years experience installing, arranging, splicing, terminating and testing fiber optics cabling. AND
2. Possession of a current driver's license (to be presented at time of employment); AND
3. Ability to identify a variety of colors.
NOTE:
1.    MEDICAL EXAMINATION: Prior to appointment, eligible candidates must successfully pass a medical examination to determine his/her ability to perform the essential function of this job.
2.    MEDICAL TESTING: Prior to appointment, eligible candidates must successfully pass the TB testing Process.
3.    SECURITY CLEARANCES AND BACKGROUND INVESTIGATIONS: Positions in this classification may require that successful candidates who become eligible for appointment may be required to go through a background investigation to determine the candidate's suitability for employment in this classification. Factors considered in the investigation may include employment history, use of illegal/controlled substances. Reasons for rejection based on this investigation may include, but not limited to: applicable convictions, repeated or serious violations of the law, inability to accept supervision, inability to follow rules and regulations, falsification of application materials and/or other relevant factors. Failure to obtain and maintain security clearance may be basis for termination.
4.     Prospective and current employees may be subject to DRUG AND/OR ALCOHOL TESTING in accordance with Federal rules and regulations.    
Safety Sensitive Positions Requirements:
In compliance with the Department of Transportation Omnibus Transportation Employee Testing Act of 1991 employing the Federal Motor Carrier Safety Administration (FMCSA) and Federal Transit Administration (FTA) regulations, drug and alcohol testing for employees in "safety-sensitive" positions are required.  The selected applicants for safety-sensitive positions will be required to pass a Pre-Employment drug test prior to appointment and shall be subject to Random, Post-Accident, Reasonable Suspicion, Return-To-Duty, and Follow-Up testing during employment.  Prior to appointment to an FMCSA position, each applicant who has participated in a DOT drug and alcohol testing program within the immediately preceding two years will be required to sign a consent form authorizing the City to contact his/her prior employers concerning his/her drug and alcohol test history.
How To Apply
Applications for City and County of San Francisco jobs are being accepted through an online process. Visit www.jobaps.com/sf to register an account (if you have not already done so) and begin the application process.
·         Select the desired job announcement
·         Select "Apply" and read and acknowledge the information
·         Select either "I am a New User" if you have not previously registered, or "I have Registered Previously"
·         Follow instructions on the screen
Computers are available for the public (from 8:00 a.m. to 5:00 p.m. Monday through Friday) to file online applications in the lobby of the Dept. of Human Resources at 1 South Van Ness Avenue, 4th Floor, San Francisco.
Applicants may be contacted by email about this announcement and, therefore, it is their responsibility to ensure that their registered email address is accurate and kept up-to-date.  Also, applicants must ensure that email from CCSF is not blocked on their computer by a spam filter.  To prevent blocking, applicants should set up their email to accept CCSF mail from the following addresses (@sfgov.org, @sfdpw.org, @sfport.com, @flysfo.com, @sfwater.org, @sfdph.org, @asianart.org, @sfmta.com, @sfpl.org).
Applicants will receive a confirmation email that their online application has been received in response to every announcement for which they file.  Applicants should retain this confirmation email for their records.  Failure to receive this email means that the online application was not submitted or received.
All work experience, education, training and other information substantiating how you meet the minimum qualifications must be included on your application by the filing deadline.  Information submitted after the filing deadline will not be considered in determining whether you meet the minimum qualifications.
Applications completed improperly may be cause for ineligibility, disqualification or may lead to lower scores.
Resumes may be attached to the application; however, resumes will not be accepted in lieu of a completed City and County of San Francisco application.
If you have any questions regarding this recruitment or application process, please contact the analyst, Patrick Cheng, by telephone at 415-581-3911, or by email at Patrick.Cheng@sfdpw.org.
Note: Falsifying one's education, training, or work experience or attempted deception on the application may result in disqualification for this and future job opportunities with the City and County of San Francisco.
Selection Procedures
Applications will be screened for relevant qualifying experience.  Additional screening mechanisms may be implemented in order to determine candidates' qualifications.  Only those applicants who most closely meet the needs of the Agency will be invited to participate in the selection process.  Applicants meeting the minimum qualifications are not guaranteed advancement to the interview.
VERIFICATION OF EXPERIENCE:
Verification of experience may be required at a later date. If verification is required, failure to provide it may result in disqualification from the selection process. Applicants who possess a degree that is from a foreign and/or non-accredited college or university may be required to provide an equivalency certification of the degree.
The application procedure is in compliance with the Americans with Disabilities Act, if you need assistance to participate in this recruitment, contact Raquel Knighten (415) 581-3945, or in writing at Raquel.Knighten@sfdpw.org. Notification in advance will enable the department and County to evaluate arrangements to reasonably accommodate your need.
THE CITY AND COUNTY OF SAN FRANCISCO IS AN EQUAL OPPORTUNITY EMPLOYER. MINORITIES, WOMEN AND PERSONS WITH DISABILITIES ARE ENCOURAGED TO APPLY.
Conviction History
As a finalist for a job, you will be fingerprinted, and your fingerprints will be sent to the California Department of Justice (DOJ) and the Federal Bureau of Investigation (FBI). The resulting report of your conviction history (if any) will be used to determine whether the nature of your conviction (or arrest, in limited circumstances) conflicts with the specific duties and responsibilities of the job for which you are a finalist. If a conflict exists, you will be asked to present any evidence of rehabilitation that may mitigate the conflict, except when federal or state regulations bar employment in specific circumstances, such as:
Candidates applying for positions with the Unified School District and the Community College District may be disqualified from consideration should their conviction history not meet the standards established under the California Education Code.
Candidates applying for positions with the Recreation and Park Department may be disqualified from consideration should their conviction history not meet the standards established under California Public Resources Code 5164.
Having a conviction history does not automatically preclude you from a job with the City.
If you are selected as a finalist, the hiring department will contact you to schedule a fingerprinting appointment.
Disaster Service Workers
All City and County of San Francisco employees are designated Disaster Service Workers through state and local law (California Government Code Section 3100-3109). Employment with the City requires the affirmation of a loyalty oath to this effect. Employees are required to complete all Disaster Service Worker-related training as assigned, and to return to work as ordered in the event of an emergency.
Conclusion
Terms of Announcement :
Applicants must be guided solely by the provisions of this announcement, including requirements, time periods and other particulars, except when superseded by federal, state or local laws, rules or regulations.  [Note: The correction of clerical errors in an announcement may be posted on the Department of Human Resources website at www.jobaps.com/sf.] 
General Information concerning City and County of San Francisco Employment Policies and Procedures:
Important Employment Information for the City and County of San Francisco can be obtained at http://sfdhr.org/information-about-hiring-process or hard copy at 1 South Van Ness Avenue, 4th Floor.
Copies of Application Documents:
Applicants should keep copies of all documents submitted, as these will not be returned.
Right to Work:
All persons entering the City and County of San Francisco workforce are required to provide verification of authorization to work in the United States. 
Requests:

Applicants with disabilities who meet the minimum eligibility requirements for this job announcement can find information on requesting a reasonable ADA Accommodation at: 
http://sfdhr.org/information-about-hiring-process#applicantswithdisabilities
Issued:  April 19, 2017
Micki  Callahan
Human Resources Director
Department of Human Resources
Recruitment ID Number: TEX-7308-067534
GSA-Department of Technology/ PC / 415-581-3911
Benefits
All employees hired on or after January 10, 2009 will be required (pursuant to San Francisco Charter Section A8.432) to contribute 2% of pre-tax compensation to fund retiree healthcare. In addition, most employees are required to make a member contribution towards retirement, ranging from 7.5%-13.25% of compensation. For more information on these provisions, please contact the personnel office of the hiring agency.
For more information about benefits, please click here.
Powered by