9976 Cybersecurity & IAM Technical Manager
Technology Expert I
Recruitment #TEX-9976-074572
| | |
| --- | --- |
| Department | Department of Technology |
| Analyst | Raquel Knighten |
| Date Opened | 5/25/2017 12:00:00 PM |
| Filing Deadline | 6/2/2017 5:00:00 PM |
| Salary | $57.9875- $72.9375/hourly; $120,614 -$151,710/annually |
| Job Type | Temporary Exempt |
| Employment Type | Full-Time |
Introduction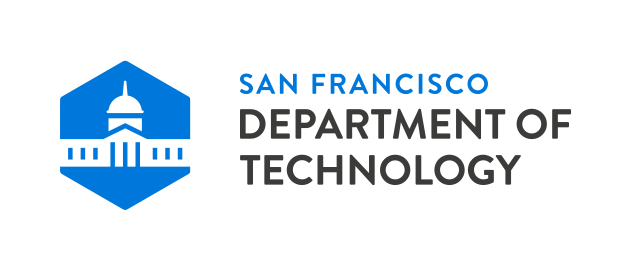 ANNOUNCEMENT IS BEING RE-OPENED TO INCREASE CANDIDATE POOL. CANDIDATES WHO APPLIED BY THE MARCH 24, 2017 FILING DEADLINE, DO NOT NEED TO REAPPLY.
ABOUT US: The Department of Technology is the centralized technology services provider within San Francisco City & County government, delivering technology infrastructure and services to approximately 28,000 employees and 800,000 citizens.  The department has an annual operating budget of over $97M and contains over 220 employees.  Core service areas include: Technology Architecture & Security, Technology Service Delivery & Management, Client Services & Project Management Office, Public Safety Systems & Wiring, Technology Administration, Policy & Governance, and Public Communications.
ABOUT PROJECT: The Identity and Access Management & Cybersecurity team provides a centralized repository of identities and access control for systems owned and operated by the City and County of San Francisco, Citywide Single Sign-on capabilities and Multi-factor authentication for tier 1 applications to mitigate against identity theft and security breaches. The City Cybersecurity Team provides threat and vulnerability management, incident management and end point security to Citywide departments.
POSITION SUMMARY: San Francisco Department of Technology seeks a dynamic and high-performing Cybersecurity & IAM Technical Manager who will report to the City Chief Information Security Officer to advance the City's centralized Cybersecurity projects. The successful candidate will be accountable for the ownership and implementation of strategic security projects with a focus on driving data protection and security compliance citywide. The incumbent will partner with stakeholders across departments and build on opportunities that strengthen security posture. As a business enabler, the Cybersecurity & IAM Technical Manager will partner with stakeholders to ensure data security controls are aligned and support CCSF goals and objectives.
POSITION RESPONSIBILITIES:
·         Define and establish charters for strategic Cybersecurity & IAM projects in collaboration with key stakeholders.
·         Work with each Cybersecurity & IAM focus area to identify long term vision and high level strategy, break this down into prioritized projects, determine resource allocation, and help ensure continuous progress. ·          Improve efficiency via documentation, templates, and standardized processes.
·         Help serve as the glue between Cybersecurity and other stakeholders; developing relationships and promoting Cybersecurity awareness in the areas of system acquisition and deployment.
·         Serve as the point of escalation for the program's project manager to help resolve any roadblocks and constraints in the process of project delivery.
·         Define and deliver metrics to measure project success (time, budget, scope) and program compliance.
·         Participate in solution architecture design; lead security efforts assisting with the integration and initial implementation of IAM solutions
·         Demonstrated ability to respond to crises objectively and with a sense of urgency
JOB APPOINTMENT TYPE: Temporary -Exempt. The General Services Agency, Department of Technology, has an opening for an exempt appointment in San Francisco. The position is excluded by the Charter from competitive civil service examination process. The successful candidate shall serve at the discretion of the appointing officer. This position has an anticipated duration of up to five (5) years.
WORK LOCATION: Incumbent will conduct the majority of work at the Department of Technology, One South Van Ness, 2nd Floor, San Francisco, CA 94103. However, there may be situations where the incumbent will be required to work at other sites throughout the City of San Francisco as required.
NATURE OF WORK: Candidate must be willing to work a 40-hour week as determined by the department. Travel within San Francisco may be required.
Definition
Working under general administrative direction, the Technology Expert plans, organizes, performs, delivers, directs and/or controls highly complex technology-related work products requiring industry or product expertise in broad areas of information technology.
Minimum Qualifications
These minimum qualifications establish the education, training, experience, special skills and/or license(s) which are required for employment in the classification.  Please note, additional qualifications (i.e., special conditions) may apply to a particular position and will be stated on the exam/job announcement.
Education: An associate degree in computer science or a closely related field from an accredited college or university OR its equivalent in terms of total course credits/units [i.e., at least sixty (60) semester or ninety (90) quarter credits/units with a minimum of twenty (20) semester or thirty (30) quarter credits/units in computer science or a closely-related field].

Experience: 5 years of experience in Information Security and/or Application Security

Substitution: Additional experience as described above may be substituted for the required degree on a year-for-year basis (up to a maximum of two (2) years). One (1) year is equivalent to thirty (30) semester units/ forty-five (45) quarter units with a minimum of 10 semester / 15 quarter units in computer science or a closely related field.
DESIRABLE QUALIFICATIONS:
·         Security experience across multiple domains spanning technical, operational, and business functions
·         Experience with Oracle fusion middleware and Oracle application product implementation cycles.
·         Experience with application servers Oracle Weblogic, IBM Websphere and Tomcat.
·         Knowledge of PeopleSoft product HCM and FSCM modules.
·         Experience with cloud offerings PaaS, IasS and SasS.
·         Experience with DR solutions and data center migration.
·         Knowledge of directory services such as AD, OVD, OUD.
·         Knowledge of industry standard frameworks – NIST, ISO, HIPAA, PCI.
·         Recommend updates to IT security policies and procedures.
·         Knowledge of vulnerability assessments and penetration test.
·         Experience with Windows, Linux, and Unix Operating Systems.
·         Experience with Oracle databases 11g and 12c.
·         Experience with driving education and training of process/control/security to stakeholders and employees.
·         Experience in the development and documentation of office and corporate-wide security policies and procedures.
·         Excellent communications skills across all levels of management, self-driven, self-starter.
·         Experience managing the remediation of findings from internal or external assessments (Internal Audits, SOX, PCI, etc.)
·         Experience creating dashboards for executive reports
·         Hands on experience on developing communication plans and rollout advisories.
·         PMP, CSM, CISSP, GISP, CIPP, or CSSLP certification, or any other related industry certification
·         Cloud security architecture experience
NOTE:
1.     MEDICAL TESTING: Prior to appointment, eligible candidates must successfully pass the TB testing Process.
2.    SECURITY CLEARANCES AND BACKGROUND INVESTIGATIONS: Positions in this classification may require that successful candidates who become eligible for appointment may be required to go through a background investigation to determine the candidate's suitability for employment in this classification. Factors considered in the investigation may include employment history, use of illegal/controlled substances. Reasons for rejection based on this investigation may include, but not limited to: applicable convictions, repeated or serious violations of the law, inability to accept supervision, inability to follow rules and regulations, falsification of application materials and/or other relevant factors. Failure to obtain and maintain security clearance may be basis for termination.
How To Apply
Applications for City and County of San Francisco jobs are only accepted through an online process. Visit www.jobaps.com/sf to register an account (if you have not already done so) and begin the application process.
Select the desired job announcement

Select "Apply" and read and acknowledge the information

Select either "I am a New User" if you have not previously registered, or "I have Registered Previously"

Follow instructions on the screen
Computers are available for the public (from 8:00 a.m. to 5:00 p.m. Monday through Friday) to file online applications in the lobby of the Dept. of Human Resources at 1 South Van Ness Avenue, 4th Floor, San Francisco.
Applicants may be contacted by email about this announcement and, therefore, it is their responsibility to ensure that their registered email address is accurate and kept up-to-date.  Also, applicants must ensure that email from CCSF is not blocked on their computer by a spam filter.  To prevent blocking, applicants should set up their email to accept CCSF mail from the following addresses (@sfgov.org, @sfdpw.org, @sfport.com, @flysfo.com, @sfwater.org, @sfdph.org, @asianart.org, @sfmta.com, @sfpl.org, @dcyf.org, @first5sf.org).
Applicants will receive a confirmation email that their online application has been received in response to every announcement for which they file.  Applicants should retain this confirmation email for their records.  Failure to receive this email means that the online application was not submitted or received.
All work experience, education, training and other information substantiating how you meet the minimum qualifications must be included on your application by the filing deadline.  Information submitted after the filing deadline will not be considered in determining whether you meet the minimum qualifications.
Applications completed improperly may be cause for ineligibility, disqualification or may lead to lower scores.
If you have any questions regarding this recruitment or application process, please contact the exam analyst, Raquel Knighten, by telephone at 415-581-3945, or by email at Raquel.knighten@sfdpw.org.
Resumes may be attached to the application; however, resumes will not be accepted in lieu of a completed City and County of San Francisco application.
Note: Falsifying one's education, training, or work experience or attempted deception on the application may result in disqualification for this and future job opportunities with the City and County of San Francisco.
Selection Plan
Applications will be screened for relevant qualifying experience. Additional screening mechanisms may be implemented in order to determine candidates' qualifications. Only those applicants who most closely meet the needs of the Agency will be invited to participate in the selection process. Applicants meeting the minimum qualifications are not guaranteed advancement to the interview.
Verification: Applicants may be required to submit verification of qualifying education and experience at any point during the recruitment and selection process. If education verification is required, information on how to verify education requirements, including verifying foreign education credits or degree equivalency, can be found at http://sfdhr.org/index.aspx?page=456.
The application procedure is in compliance with the Americans with Disabilities Act, if you need assistance to participate in this recruitment, contact Raquel Knighten (415) 581-3945, or in writing at Raquel.Knighten@sfdpw.org. Notification in advance will enable the department and County to evaluate arrangements to reasonably accommodate your need.
Conclusion
Requests:
Applicants with disabilities who meet the minimum eligibility requirements for this job announcement can find information on requesting a reasonable ADA Accommodation at: http://sfdhr.org/information-about-hiring-process#applicantswithdisabilities 
Terms of Announcement:
Applicants must be guided solely by the provisions of this announcement, including requirements, time periods and other particulars, except when superseded by federal, state or local laws, rules or regulations.  [Note: The correction of clerical errors in an announcement may be posted on the Department of Human Resources website at www.jobaps.com/sf.] 
General Information concerning City and County of San Francisco Employment Policies and Procedures:
Important Employment Information for the City and County of San Francisco can be obtained at http://sfdhr.org/information-about-hiring-process or hard copy at 1 South Van Ness Avenue, 4th Floor.
Copies of Application Documents:
Applicants should keep copies of all documents submitted, as these will not be returned.
Right to Work:
All persons entering the City and County of San Francisco workforce are required to provide verification of authorization to work in the United States.
Issued:  March 16, 2017
Micki  Callahan
Human Resources Director
Department of Human Resources
Recruitment ID Number: TEX-9976-074572
GSA-Department of Technology/ RK / 415-581-3945
Benefits
All employees hired on or after January 10, 2009 will be required (pursuant to San Francisco Charter Section A8.432) to contribute 2% of pre-tax compensation to fund retiree healthcare. In addition, most employees are required to make a member contribution towards retirement, ranging from 7.5%-13.25% of compensation. For more information on these provisions, please contact the personnel office of the hiring agency.
For more information about benefits, please click here.
Powered by